Trees fall across Rome during gales.
Rome mayor Virginia Raggi has ordered the closure of the city's parks, villas and cemeteries after strong winds battered the capital on 23 February.
The closure, effective throughout Sunday 24 February, is to allow authorities to remove fallen branches and dangerous trees as well as dealing with structural damage caused by the gales.
Trees and branches fell across Rome, causing several injuries and leading to the closure of numerous roads as well as the Colosseum.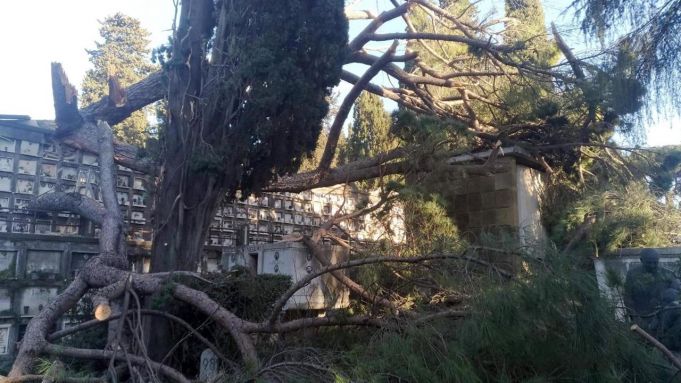 There were two fatalities in the Lazio region: a 45-year-old man was killed in Guidonia, north of Rome, when a falling tree hit his car, while a 14-year-old boy was killed in Capena, also north of Rome, when his father was blown off the roof and landed on top of him. The boy had been holding a ladder while his father fixed the roof which was damaged by the gales.
Cover photo La Repubblica