Celebrated travel-themed bookshop in central Rome to close on New Year's Eve.
Rome's Libreria del Viaggiatore, which specialises in travel books and is considered by many as the city's most beautiful bookshop, will close its doors for good on 31 December.
"Dear travellers, we never wanted to give you this news but, at the stroke of midnight, under the lights of New Year's Eve, we will have to leave this place and we do not have a plan B..." - begins a post on the bookstore's Facebook page.
Located on Via del Pellegrino, near Campo de' Fiori in the heart of Rome's historic centre, Libreria del Viaggiatore has dealt exclusively with travel-themed books for the last three decades.
This magical shop, crammed with guide books, obscure travel guides, adventure essays and travel memoirs in Italian, English and other foreign languages, is decorated with globes and vintage world maps.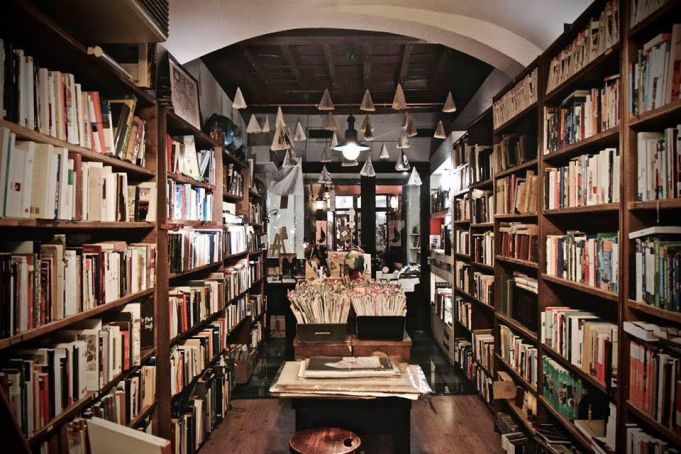 Since opening in 1991 it has become a Mecca for Rome residents - and curious tourists - fascinated by travel literature, always leaving customers with the sensation that they had just returned from a voyage.
The journey, however, now comes to an end, with the owners outlining the economic difficulties behind their sad decision to close in a lengthy Facebook post (in Italian).
"There is a question that haunts us" - the post reads - "Is Rome's city administration really aware of what the bookshop's shared cultural heritage means to the city? Probably not."
The independent bookstore takes a further swipe at a city administration "that does little for the culture of books and reading, which allows other bookstores to catch fire, which has never dealt with protecting certain artisan activities, turning the historic centre into a huge open-air supermarket, why should it deal with yet another bookshop about to close?"
For the store's customers however, there is a chance to "buy a small piece of the bookshop to take home" during a farewell party on Friday 29 November, "from sunset until dawn."
For more details of the bookshop, situated on Via del Pellegrino 78, see its Facebook page. Cover photo Polariseditore.it
General Info
Address
Via del Pellegrino, 165, 00186 Roma RM, Italy
View on Map
Rome's most beautiful bookshop closes its doors
Via del Pellegrino, 165, 00186 Roma RM, Italy