Rome's Bioparco welcomes two white rhinos
Rhinos have been absent from Rome's zoo for 20 years.
The Bioparco di Roma has welcomed two white rhinos, Thomas and Kibo, to a new 2,600-sqm area in which an African savannah setting has been reconstructed.
The two males, aged about three years old, come from zoos in northern Europe belonging to the EAZA circuit (the European Zoo and Aquariums Association).
Their arrival in Rome is part of an international conservation programme to prevent the animals' extinction, maintaining a protected population to repopulate the nature reserves in Africa.
The Bioparco says that the illicit trade in protected species of animals represents the world's fourth biggest illegal market after drugs, weapons and human trafficking, worth an annual turnover of $23 billion.
The last rhinos living in the wild in Africa and Asia are threatened by relentless poaching for their horns which are considered, without any scientific proof, a medicine and aphrodisiac and sold for high prices on the black market, particularly in Asia.
It is estimated that three white rhinos are killed by poachers each day in Africa, which due to their rapidly dwindling numbers and slow reproduction rate, means the species risks disappearing from the wild completely within a few years.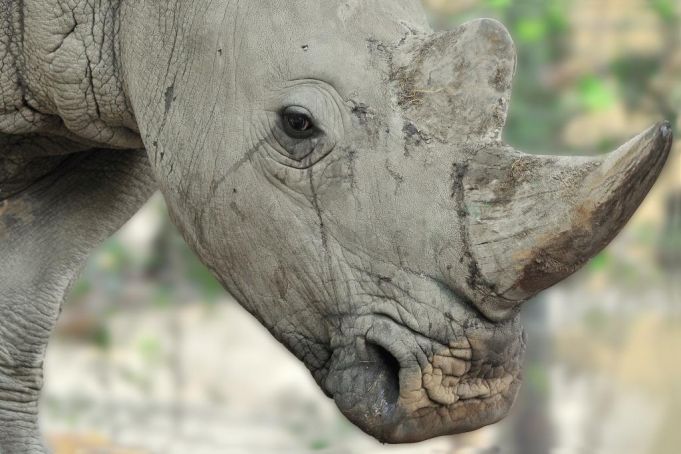 The Bioparco released figures in relation to the poaching of African rhinos: there were 60 rhinos (black and white) killed by poachers in 2006, compared to 1,124 rhinos killed in 2017, of which 1,000 were white rhinos. It is estimated that over 3,500 horns have been sold illegally over the last two years.
The Bioparco is organising a series of educational activities dedicated to these majestic mammals, and during the four weekends of October zoo staff will be on hand at the new area to provide information about the biology, habits and threats facing rhinos.
For details see Bioparco website. Photos Massimiliano Di Giovanni – Archivio Bioparco.
General Info
Address
Viale del Giardino Zoologico, 1, 00197 Roma RM, Italy
View on Map
Rome's Bioparco welcomes two white rhinos
Viale del Giardino Zoologico, 1, 00197 Roma RM, Italy