New iron bins for Rome's city centre.
Rome mayor Virginia Raggi has announced that new iron bins will be placed on streets around the city centre, replacing the transparent bins that were introduced several years ago for anti-terrorism reasons.
"Finally in the centre of Rome we will put new iron bins to replace those horrible transparent plastic bags that often break letting rubbish fall to the ground", Raggi posted on her Facebook page.
Apart from blowing in the wind, the main problem encountered by the "transparent" bins has been the city's seagulls which peck away with ease at the bags.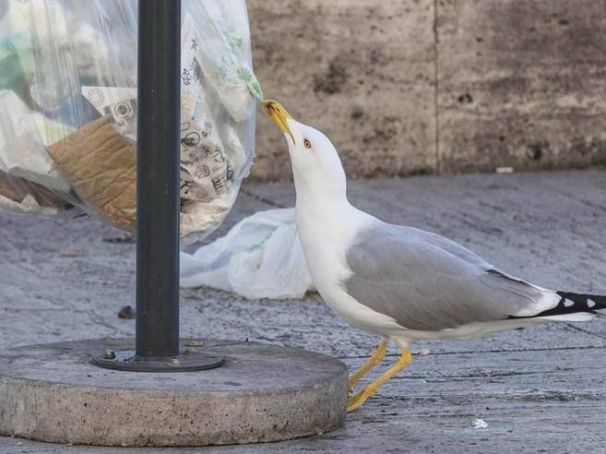 The new design is sure to protect the bags from the wind however it is difficult to see how it will prevent gulls from gaining direct access to the bins.
Last September Rome's street bins gained international attention following a damning article in The New York Times which highlighted the capital's seagull population.