Rome summer film festival stays in Trastevere
Open-air film festival swaps Rome's Piazza S. Cosimato for nearby venue.
Rome's popular open-air Festival Trastevere Rione del Cinema is leaving its Piazza S. Cosimato base but will remain in the neighbourhood thanks to an agreement with a local high school.
The move follows a high-profile dispute with the city's deputy mayor and culture councillor Luca Bergamo who insisted that the festival space in Piazza di S. Cosimato be put out to tender this summer, with a reduced time-frame, under the city's Estate Romana programme of events.
Backed by leading cinema figures from Paolo Sorrentino to Martin Scorsese, the festival organisers I Ragazzi del Cinema America resisted Bergamo's demands, announcing their departure from Piazza S. Cosimato for three new destinations in Rome's suburbs.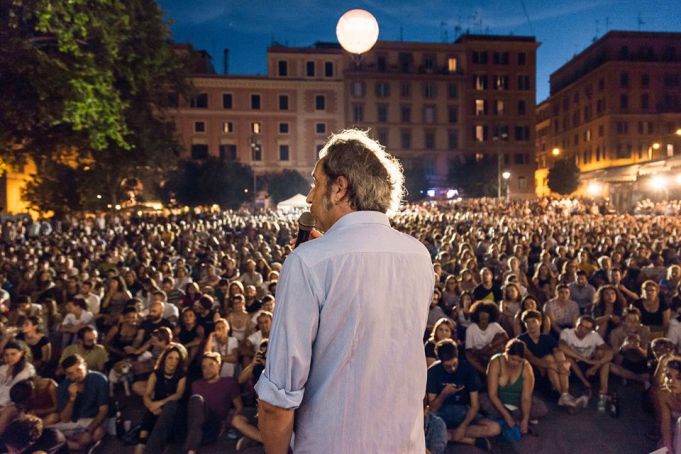 However, under the newly announced arrangement the festival will remain in Trastevere - less than 300m from its original base - as well as dividing its Cinema in Piazza programme between the Porto Turistico di Roma marina in the Ostia coastal district, Monte Ciocci at Valle Aurelia in the Cipro area, and the Casale della Cervelletta in the far-eastern suburb of Tor Sapienza.
The festival's new Trastevere base is the 1,100-sqm courtyard in the J.F. Kennedy high school on Via Nicola Fabrizi / Via Dandolo, and the summer 2018 programme runs from 1 June until 1 August.
For more details see the Cinema in Piazza Facebook page.
General Info
Address
Via Nicola Fabrizi, 7, 00153 Roma RM, Italy
View on Map
Rome summer film festival stays in Trastevere
Via Nicola Fabrizi, 7, 00153 Roma RM, Italy