Giardino degli Aranci viewpoint closed for safety reasons.
The famed viewpoint at Rome's Giardino degli Aranci, or Orange Garden, has been sealed off to the public for safety reasons due to structural concerns.
Visitors can still enter the park, located on the summit of the Aventine Hill, but there is no access to the hugely popular viewpoint offering a sweeping panorama of the city below.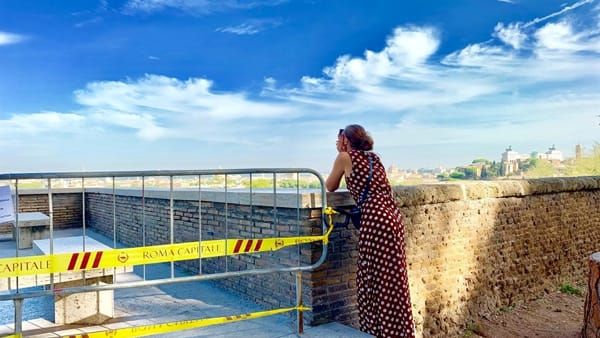 The area has reportedly been closed over recent concerns about a "progressive subsidence downwards, imperceptible to the naked eye", according to online newspaper RomaToday.
Photos Giuseppe Lobefaro / RomaToday
General Info
Address
Piazza Pietro D'Illiria, 00153 Roma RM, Italy
View on Map
Rome seals off Orange Garden viewpoint
Piazza Pietro D'Illiria, 00153 Roma RM, Italy