Rome museums enlivened by night with music, theatre and dance.
The nationwide Notte dei Musei returns on Saturday 21 May, involving the opening of museums, galleries, monuments and archaeological sites in Rome and throughout Italy, from 20.00 until 02.00, with last entry at 01.00.
The "symbolic" €1 ticket price for each state and municipal site includes performances of live music, theatre and dance.
The list of participating venues in Rome includes the Ara Pacis, Capitoline Museums, the Centrale Montemartini, MACRO Testaccio and MACRO on Via Nizza, Palazzo Braschi, Museo di Roma in Trastevere, Mercato di Traiano, Villa Torlonia, Palazzo delle Esposizioni, Scuderie del Quirinale and the museum complex of Università La Sapienza.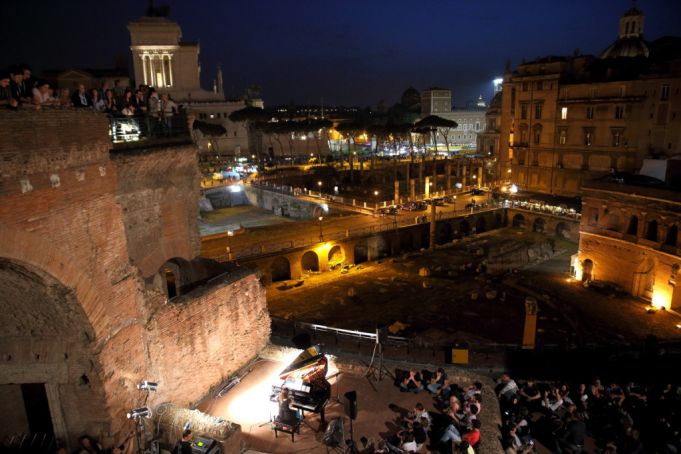 The European-wide event has taken place annually since 2005 and this is the eighth year that Italy has been involved. This year the initiative will feature more than 3,000 museums and around 30 countries across Europe.
For full details of the Rome event, see the Musei in Comune Roma website while for list of exhibitions see our What's On section.