Large pine tree falls in front of Rome school
Corso Trieste closed after pine tree hit parked cars and exterior of school.
A mature pine tree fell across Corso Trieste, a busy street in north-east Rome, hitting several parked cars and the exterior fence of the Giulio Cesare high school.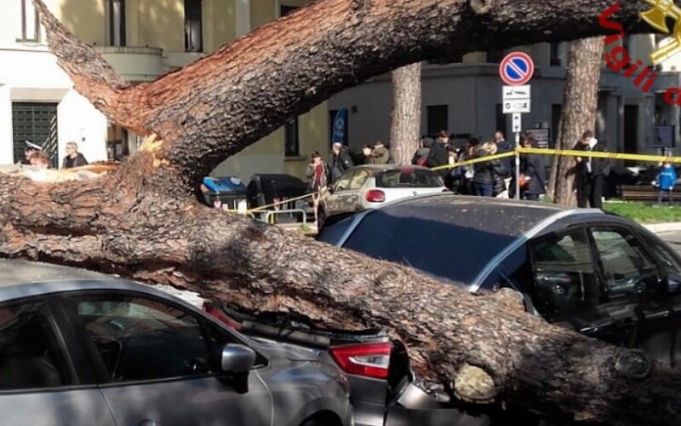 There was nobody injured in the incident which took place at around midday on 9 February and led to the temporary closure of the street to traffic and pedestrians.
See related article.
General Info
Address
Corso Trieste, 48, 00198 Roma RM, Italy
View on Map
Large pine tree falls in front of Rome school
Corso Trieste, 48, 00198 Roma RM, Italy