Roberto Fico of M5S elected in the chamber of deputies, Maria Elisabetta Alberti Casellati of Forza Italia in the senate.
Roberto Fico of the anti-establishment Movimento Cinque Stelle (M5S) and Maria Elisabetta Alberti Casellati of centre-right Forza Italia have been elected as the new speakers respectively of the chamber of deputies and senate.
Casellati is the first woman to serve as the speaker of the senate, Italy's second highest office of state.
Fico, who is considered the leader of the 'orthodox' wing of the populist movement founded by Genoa comedian Beppe Grillo, was elected on 24 March on the fourth round of voting with 422 votes. He needed an absolute majority of voting members, or 311 votes, to win.
Casellatti was elected on the third round with 240 votes. She also needed an absolute majority of voting members, or 160 votes, to win.
M5S and the centre-right coalition led by the right-wing Lega of Matteo Salvini, the two parties that emerged victorious from the ballot box on March 4 but without a clear majority in either house of parliament, agreed on the names during all-night talks after initial voting on Friday failed to deliver a result.
Fico, 43, was first elected to the chamber of deputies in 2013 and served as president of the parliamentary watchdog commission on state broadcaster RAI during the last parliament. He is the main exponent of the M5S's 'left-wing' strand and has on several occasions come into collision course with party leader and aspiring prime minister Luigi Di Maio, 31.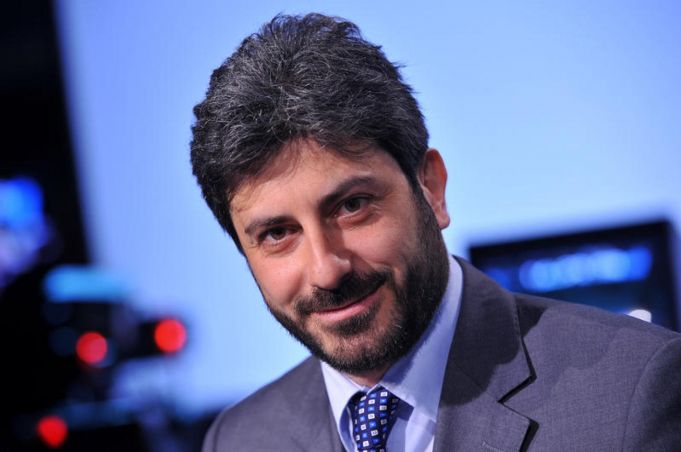 Casellati, 71, is a family lawyer by profession and is extremely close to FI leader and former prime minister Silvio Berlusconi. She has a long experience in parliament and has also served in government as undersecretary for health and justice on three occasions. She dedicated her inaugural speech as senate speaker to all Italian women and to Italy's new life senator and Holocaust survivor Liliana Segre.
The run-up to the opening session of parliament on March 23 was characterised by difficult political negotiations and vetoes from all sides that did not bode well for the formation of a new government.
Now that the speakers have been elected the parliamentary parties can form, after which outgoing prime minister Paolo Gentiloni will resign.
President Sergio Mattarella will then start consultations with the new parliamentary speakers and whips and with the leaders of all the main political parties in order to identify the person considered best placed to form a stable government.
This could be the prime ministerial candidate of one of the leading parties or a non-partisan figure.
Laura Clarke