Incident sparks animal welfare debate in Italy.
A horse pulling a wedding carriage collapsed during one of the hottest days of the year in the southern Italian city of Trani, sparking outrage on social media.
The animal was one of two horses transporting a carriage to pick up a bride and groom after a wedding on Tuesday, reports newspaper Corriere della Sera.
After the horse collapsed onto the flagstones on the central Corso Vittorio Emanuele, a veterinarian arrived to assess the animal's wellbeing.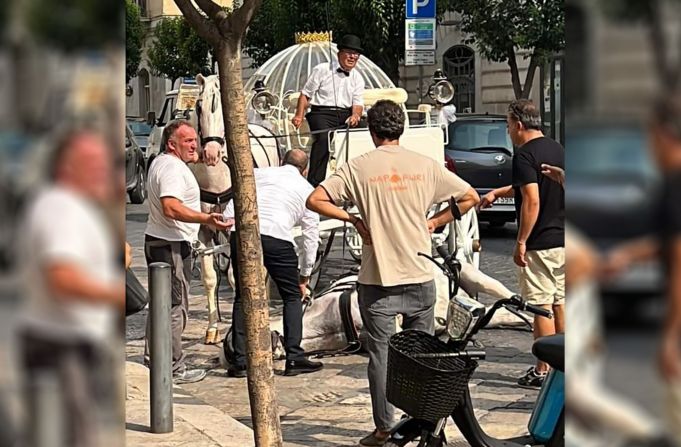 The animal was eventually put back on its feet and is reportedly under observation, according to local media.
However the incident has sparked a debate on social media in Italy about putting horses to work during a heatwave, with temperatures in the Puglia region reaching up to 47°C in recent days.
Cover photo Corriere della Sera
General Info
Address
76125 Trani, Province of Barletta-Andria-Trani, Italy
View on Map
Outcry in Italy as wedding carriage horse collapses in heatwave
76125 Trani, Province of Barletta-Andria-Trani, Italy