Italian elections head for uncertain outcome
Polls point to hung parliament after 4 March vote.
By Laura Clarke.
On 4 March Italians go to the polls to elect their new parliament, as well as the regional councils in Lazio and Lombardia. The parliamentary elections are expected to usher in a fresh season of political uncertainty since the new electoral law, which introduced a mixed system of proportional representation and first-past-the-post voting, is likely to lead to a hung parliament. In this event Italians face the possibility of another grand coalition government led by a prime minister nominated by the president of the republic, rather than the leader of the party or coalition that takes the most votes.
Italians will elect their new parliament under the so-called Rosatellum bis – named after its sponsor Ettore Rosati of the Partito Democratico (PD) – which was approved last October to standardise the electoral system across both houses of parliament which would otherwise have been elected under different laws.
The new law allocates roughly a third of seats in both the chamber of deputies and the senate by simple majority in single-member districts and roughly two-thirds according to proportional representation. Parties that get less than three per cent of the vote at the national level will be excluded from the next parliament, as will coalition lists with less than 10 per cent. There is just one round of voting and there is no majority bonus in either house for the winning party or coalition. The law has been strongly criticised for favouring coalitions at the expense of stand-alone parties such as the anti-establishment and populist Movimento Cinque Stelle (M5S), which still has strong support despite its poor administrative performance in Rome under the party's Virginia Raggi and a debacle in local elections last year.
According to Ixè survey results for the Huffington Post on 25 January the M5S is currently the biggest party in Italy at 29.2 per cent, followed by the PD at 21.8 per cent, with former prime minister Silvio Berlusconi's centre-right Forza Italia at 16.7 per cent and the xenophobic and eurosceptic Lega led by Matteo Salvini at 11.9 per cent.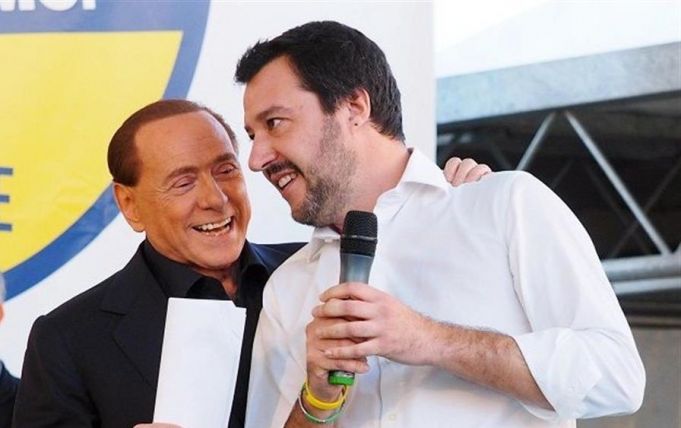 The PD has lost significant ground in the last six months due to a combination of infighting, a banking scandal and the arrogant leadership style of its secretary Matteo Renzi. The 43-year-old former prime minister who entered national politics in 2014 as a bright young reformer has seen his popularity plummet since his crushing defeat in a referendum on a controversial constitutional reform in December 2016 that forced him to resign.
Today Renzi is leading a centre-left coalition made up of a number of smaller parties including the newly established centrist and reformist Civica Popolare – formed from the merger of Popular Area (AP) and the tiny Centrists for Europe, Solidarity Democracy, Italiapopolare and Italy of Values (IdV) parties – led by the current minister for health Beatrice Lorenzin, and the liberal +Europa led by former Partito Radicale leader Emma Bonino. Collectively the centre left is polling 25.4 per cent according to the same Ixè poll.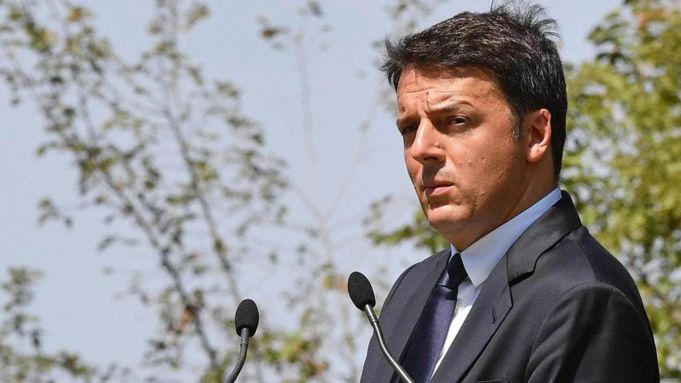 Separately on the left there is Liberi e Uguali, formed late last year by PD defectors including left-wing stalwarts such as Massimo D'Alema and Pier Luigi Bersani and led by the former senate speaker and chief anti-mafia prosecutor Pietro Grasso. The party is currently polling around 7 per cent and has said it will not enter into an alliance with the PD as long as Renzi remains at the helm.
The centre-right is dominated by a tenuous coalition led by Berlusconi, comprising Forza Italia, the Lega and the small post-fascist Brothers of Italy (FdI) led by Giorgia Meloni, which is currently well ahead in the polls with 35.4 per cent according to Ixè.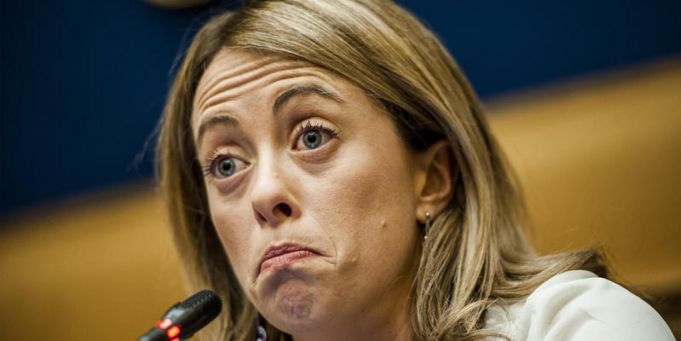 Media magnate Berlusconi, now 81, cannot run for the premiership because a conviction for tax fraud bans him from public office until 2019. He has appealed to the European Court of Human Rights to lift the ban but a ruling is not expected before 4 March.
The outspoken Lega leader Salvini has also long been eyeing the post and can be expected to make his claim should his party put in a good showing.
In the run-up to the elections the Lega has continued its rebranding as a national rather than regional party, dropping Nord (North) from its name in an increasing bid to attract disenchanted voters on the right in Italy's poorer southern regions.
However many of Salvini's programme policies do not coincide with those of his coalition partners, particularly Forza Italia, which could lead to problems further down the line. For example, the Lega has a marked anti-immigrant policy. The party is also overtly anti-Europe and anti-euro, while Berlusconi has recently adopted a pro-Europe agenda.
In some respects Salvini's programme appears closer to that of M5S, led by the ambitious 31-year-old Luigi Di Maio who has risen rapidly through party ranks despite an extremely mediocre CV curriculum. The son of a leading member of the Naples branch of the post-fascist Alleanza Nazionale, Di Maio has said that in the event of election victory he will seek outside support from other parties rather than forming a government coalition.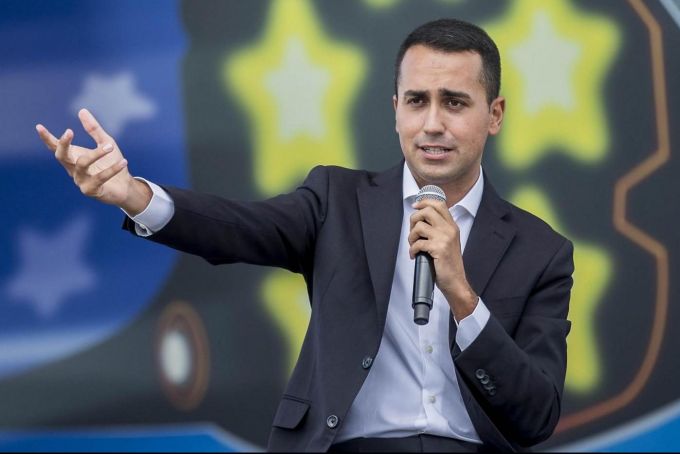 The populist M5S is a catch-all party with considerable support also in the centre and on the left, and especially among young people attracted by its model of web-based participatory governance. But recently some of its candidates have been hit by various scandals which have tarnished its clean, anti-establishment image.
On the far right there is the neo-fascist Casa Pound Italia, which began as a squatting movement in Rome in 2003 and is now a national party led by 41-year-old former MSI militant Simone Di Stefano that made significant inroads in local elections last year.
If opinion polls are confirmed and the elections result in a hung parliament the country can expect a period of difficult negotiations and the formation of a grand coalition led by a prime minister appointed by president Sergio Mattarella.
One possible candidate for the leadership of such a government is the current prime minister Paolo Gentiloni, who replaced Renzi in December 2016 and since then has consistently been seen as Italy's most trusted political leader, possibly due to his low-key and conciliatory leadership style.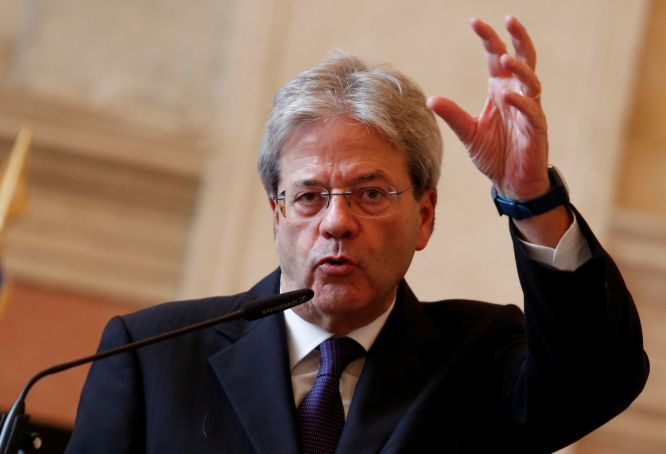 On regional level in Lazio the contest is between the incumbent president Nicola Zingaretti of the PD, Roberta Lombardi for M5S, and Stefano Parisi, the unsuccessful mayoral candidate in Milan in 2016, with his small Energie per l'Italia party for the centre right.
In Lombardia the incumbent president, the former Lega Nord leader and ex interior minister Roberto Maroni, has decided not to run for a second mandate. The competition is therefore between the former mayor of Varese Attilio Fontana of the Lega for the centre right, the journalist, businessman and mayor of Bergamo, Giorgio Gori, who is close to Renzi, and 32-year-old Dario Violi, who has a long experience of volunteering overseas, for M5S.