Future Rome derby games to be held on Sundays
Roma fans stabbed outside Rome stadium.
Italy's ministry of the interior has announced that future derby football matches will be played only on Sundays at mid-day, according to the news agency ANSA.
The decision comes after Rome police once again had difficulty securing law and order for a football match, this time the AS Roma-Lazio derby on 25 May, in which Roma beat its city rivals Lazio 2-1.
Matches after dark had already been banned but even the daylight was not enough to discourage the violence at yesterday's match.
Two Roma fans were hospitalised after being stabbed outside Rome's Stadio Olimpico ahead of the derby.
The stabbings occurred as violence flared along the Lungotevere before the eagerly-awaited game, the penultimate match of the Serie A season, which resulted in Rome qualifying for the Champions League.
A hard-core element of Lazio supporters known as the Irriducibili hosted around 50 hard-core "ultrà" Wisła Sharks hooligans from Wisła Kraków, a major Polish football team whose fanbase includes elements of the extreme right. Foreign fans are also thought to have come from Greece, Bulgaria, Holland and England for the match.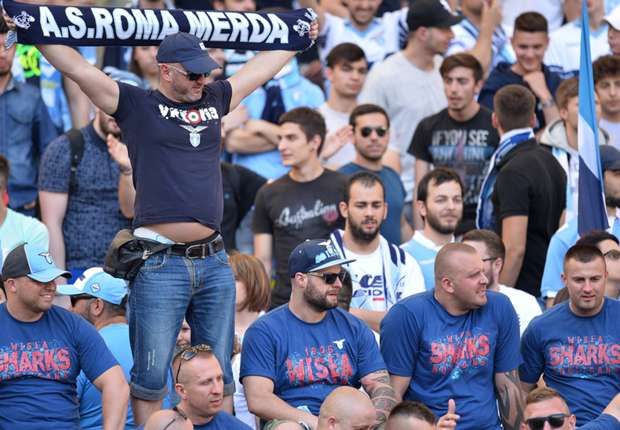 In the hours before the game, the Polish ultràs, who are "twinned" with the Irriducibili, were seen marching through Rome making fascist salutes and burning AS Roma flags.
AS Roma now joins Juventus as the two Italian sides among the 36 top European clubs competing in the Champions League later this year.