Family adopts Filippo following appeal by Rome bus drivers.
Filippo, the little dog found abandoned on a Rome bus, has found a new home following a high-profile adoption appeal.
Bus drivers discovered the dog whining and cowering between seats on the 500 bus in the Tor Vergata depot on the night of 21 November.
The big-hearted drivers gave the dog food and water and then brought him to the dog shelter at Muratella, but not before christening him Filippo and launching the appeal #AdottaFilippo.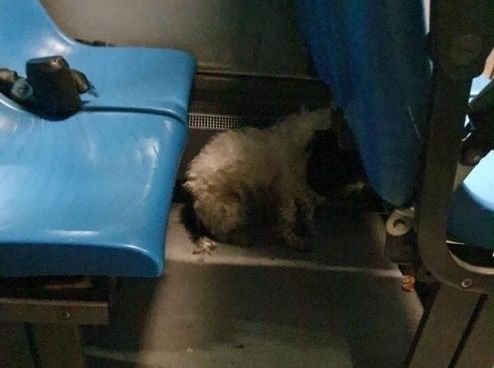 Muratella dog shelter subsequently reviewed more than 300 offers from Roman families keen to adopt Filippo, according to Italian newspaper
La Repubblica
, before settling on the "perfect family."
The shelter said that in the end the family was chosen simply "because they wanted a dog" but - most importantly - "they were open to seeing other dogs as well."
And that made all the difference, as the other applicants were only interested in adopting Filippo, not the other 570 dogs living in the kennels.
Volunteers at the shelter hope that the publicity surrounding Filippo will lead to more of their dogs finding the chance of happiness in a new home.
For information on how to adopt a dog from Rome's kennels see feature article. Photos La Repubblica.
General Info
Address
Via della Magliana, 856H, 00148 Roma RM, Italy
View on Map
Filippo finds a home: happy ending for dog abandoned on Rome bus
Via della Magliana, 856H, 00148 Roma RM, Italy