Guide on how to adopt a dog from Rome's kennels.
Are you ready to adopt a dog but don't know where to begin looking in Italy? Although most people associate Rome with its cats, the good news is that there are many delightful dogs waiting for a home – and as long as you're a resident in Italy, the whole process can be easy to negotiate, with support even after you take your new friend home.
Finding your dog
With news stories regularly being published on the harsh reality of puppy farms behind the pet trade, there are so many reasons to adopt a dog rather than buy one. Italy has a policy of housing all stray and abandoned dogs – none is euthanised – so there are literally hundreds to choose from in animal shelters in Rome alone. Meaning that there are dogs of all shapes, sizes and personalities that might suit your home and lifestyle. And all dogs come neutered and microchipped, ready to go.
While there are animal welfare groups that have their own animal shelters, the Comune di Roma has its main dog shelter at Muratella (Via della Magliana 856; open daily 10.00-18.00), with more dogs housed at associated animal homes that can be visited by appointment at Villa Andreina (Acilia) and the ex-Cinodromo (Ponte Marconi). The website of the association AVCPP offers more information on each of these dog shelters, and their volunteers can facilitate your visit.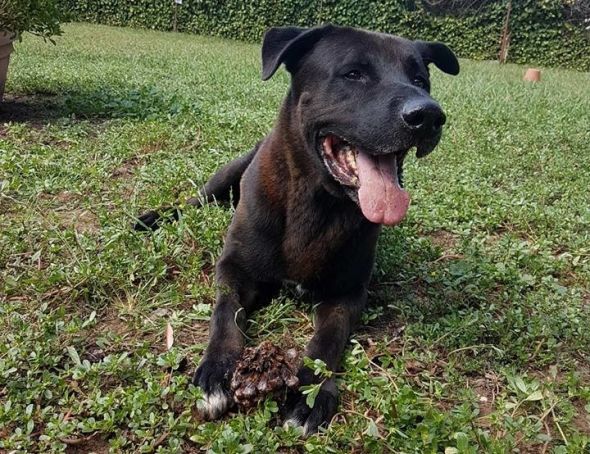 In each case, you should expect to meet a member of staff or a volunteer who will initially get to know you and your needs, so they can match you to the right kind of dog. The process of finding your perfect pet will be much easier if you mention your previous experience with other dogs, the size of your home (and garden), the other members of your family (including children and pets) and your lifestyle. And a match made in heaven usually starts with you thinking through what personality and energy levels you would ideally find in a dog, allowing the volunteers to suggest suitable candidates, rather than going with an idea in mind of what your dog ought to look like.
Adopting your dog
Once you've found a dog you'd like to take home, you'll be invited to bring all the members of the family to meet him or her and potentially to see if any other dogs you already have are compatible. On request, a dog can be checked to see how they react to cats so that you know how suitable the animal is before taking it home.
Should everything be on track and your dog is happy with its new family, the volunteers will give you a simple one-page form to fill in to request adoption and take the dog home. You will need to have an ID and proof of residency with you. Your volunteer will usually offer to be on hand to check that all is going well as your dog adjusts to a new lifestyle, and whether you have any questions once your new friend is at home.
Should everything go well, after the three-month trial period you can complete the paperwork for the definitive adoption and register your dog free of charge in the Comune di Roma's dog registration database (anagrafe canina). If you adopt through the Comune shelters, they will help you with this paperwork; if you adopt at another shelter your volunteer will give you information on whether you need to visit the Comune Office for Companion Animals (Servizio Benessere degli Animali, Circonvallazione Ostiense 191) and then register in the dog database of your borough municipio offices.
Life with your new dog
With nearly 900,000 dogs owned in the Lazio region alone, recent years have seen a surge of dog-related services being offered in and around Rome. A huge range of pet products is available in dedicated stores and online, dog groomers are ever more common (and can even come to your house), as are dog trainers, behaviourists, dog walkers and even dog day-care.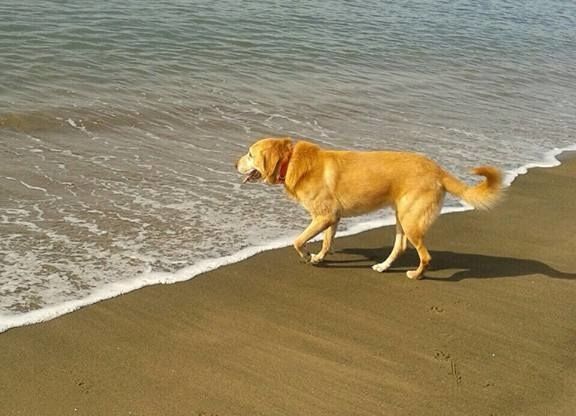 Signing up for a short course at a dog centre (centro cinofilo) with your dog is always a good idea, even if you adopt a mature animal. Having regular fun time is a positive way to bond with your dog, while the presence of a professional trainer will help translate between species as you both get used to each other.
There are many dog centres in every neighbourhood of Rome, so take the time to find one which promotes only "positive" training methods (no punishments) and preferably where the trainer has a recognised qualification (for example, endorsement by ENCI, the Italian Kennel Club). Group lessons can help with socialisation and private sessions can help iron out individual quirks (usually in the owners!).
As dogs are very sociable, it is useful to find a local pet-sitting service or dog day-care for those times when you are out all day or away. Very often these can be found through your dog centre or vet so that you can trust the quality of the service. A reputable service will want to go through a gentle process of getting your dog used to their facility and the other dogs they will meet there, ensuring that they have fun and are always happy when away from home. Some day-care centres, such as La Canizza, will even offer a pick-up/drop-off service from your home, sending WhatsApp photos to update you during the day.
Taking your dog abroad: pet passports
If you are only in Rome for a limited number of years, then you might be reassured to know that the process of taking your dog to another country is ever easier and shouldn't stop you from adopting in Italy. Your four-legged friend can accompany you home thanks to the system of the EU Pet Travel Scheme, which allows dogs, cats and ferrets to travel between member countries with a passport and avoid a lengthy quarantine period. For owners moving to the United Kingdom, it will be reassuring to know that updated government guidance states that there will be no change to the current requirements for pets entering the UK from the EU after Brexit.
The first step before applying for a pet passport is to take your dog to the vet for a rabies vaccination and obtain a certificate to demonstrate this. After 21 days you can take the certificate and apply for the passport at the animal office of your local ASL health centre. Once you have the passport, you should then check with the country you are travelling to if there are any additional requirements, such as the UK asking for veterinary-documented tapeworm treatments immediately before travel.
A good volunteer, who has helped you through the adoption process and beyond, should still be available to talk you through these issues should the need arise in the future.

By Sarah Court

Come and meet a dog from Villa Andreina
If you're looking for a faithful friend to share your life with, she might just be among the dogs of all shapes, sizes and ages at Villa Andreina. Tucked away in a quiet corner between Acilia and Casalpalocco, about 70 homeless dogs are currently being kept for the Comune di Roma. A local volunteer of the AVCPP association, Mary, is available to meet you, understand your needs and introduce you to some of the delightful characters that are ready for adoption. Mary can be contacted by phone or WhatsApp at 347 0850422 for those who prefer to speak English.
This article was published in the June 2019 edition of Wanted in Rome magazine.
Cover image: Yahoo is a little gentleman who would love you to take him home from Villa Andreina.
General Info
Address
Via della Magliana, 856, 00148 Roma RM, Italia
View on Map
Adopting a dog in Rome
Via della Magliana, 856, 00148 Roma RM, Italia