Travel is severely limited across Italy as the country goes into lockdown.
Italy is battling the ongoing Coronavirus by introducing nationwide
emergency measures
as the whole country goes into lockdown from 10 March until 3 April.
The original "zona rossa" quarantine area in the north of Italy has been extended to cover the entire nation. But what exactly does "zona rossa" mean?
We take a look at the main points of the new decree and how it will affect daily life in Italy.
Restrictions on travel
All non-essential travel for Italians and foreign residents in Italy has been prohibited.
Can I go out to work?
Yes. People are still allowed to go to their place of work although employers are asked to encourage smart-working, if possible, as well as the opportunity of taking leave.
Can I go out to buy groceries or go to the pharmacy?
Yes. Absolutely. People are allowed to go to buy food and to go to the pharmacy. The government has clarified that supermarkets will not close and that home deliveries of food will not stop.
There may be queues at the supermarket and expect a lengthy waiting time for food deliveries but otherwise everything is working as normal.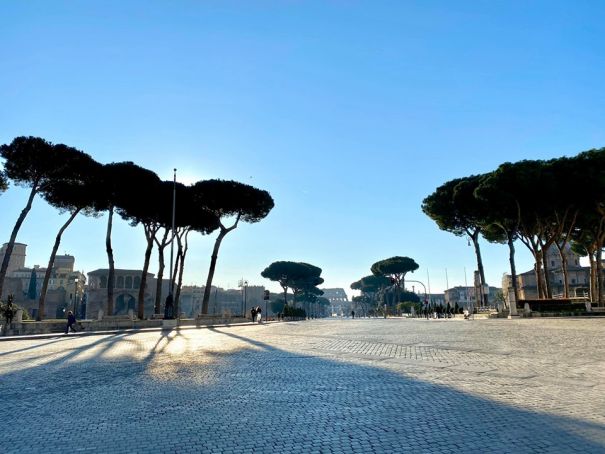 Emergency travel
Travel for health or family emergencies is permitted.
Can I travel around Italy?
The government has asked people to avoid all travel within and outside cities, regions and around Italy.
Exceptions
You can travel around Italy for proven work reasons, for health and family emergencies, or if you need to return home.
Travel document
If travelling for one of these reasons you will need to carry with an
official declaration
stating your reason for travel. This self-certified document, which you must fill out and sign, can be
downloaded here
. Authorities will ask to see it while carrying out checks on roads, trains and airports.
What happens to those who violate the travel restrictions?
Those caught in breach of Italy's nationwide travel restrictions by making a false claim about their reasons for travel could receive a three-month jail sentence.
What does Italy's "lockdown" mean?
People are being urged to stay at home as much as possible. The government is promoting a social media campaign called #iorestocasa (I stay at home) which has been backed by numerous Italian singers, performers and celebrities.
What is closed in Italy right now?
Schools, universities, museums, cultural centres, cinemas, theatres, libraries, pubs, night clubs, bingo halls, swimming pools, gyms, spas, monuments, archaeological sites and ski resorts.
What is open in Italy right now?
In addition to supermarkets and pharmacies, bars (cafès) and restaurants can open between 06.00 and 18.00.
Can I go outside with my kids or take my dog for a walk?
Yes. You will not be stopped from going for a walk in your local area, just keep a distance from others.
Events
All public gatherings are banned nationwide, including sporting and cultural events.
Churches
Religious celebrations such as weddings and baptisms, even funeral ceremonies, have all been cancelled. There are no longer Masses for the faithful in
Rome churches
.
Lifestyle changes
The government recently introduced a range of
guidelines
aimed at curtailing the spread of the Coronavirus. These recommendations include keeping a distance of at least one metre between each other and avoiding greeting people with handshakes, kisses or hugs.
Coronavirus in Italy
The emergency legislation come as Italy records 7,985 Coronavirus infections 463 deaths, according to figures released on 9 March.
Cover photo: TGCom24