Rome mayor says work can begin on AS Roma stadium in 2019.
Rome mayor Virginia Raggi has confirmed that AS Roma can finally go ahead with building the club's state-of-the-art stadium in the southwest Tor di Valle suburb by the end of this year.
The news, which comes after years of delays, follows a positive technical report from the Polytechnic University of Turin which was tasked with assessing the effect of the proposed stadium on traffic flow in the surrounding area.
The independent report found that traffic problems could be counteracted with the capital's urban plan of sustainable mobility, known as "Pums", which is in an "advanced stage of elaboration."
Announcing the news on 5 February, Raggi said: "It is an ambitious project that will bring in a billion in investments" as well as providing employment and "redeveloping a run-down area."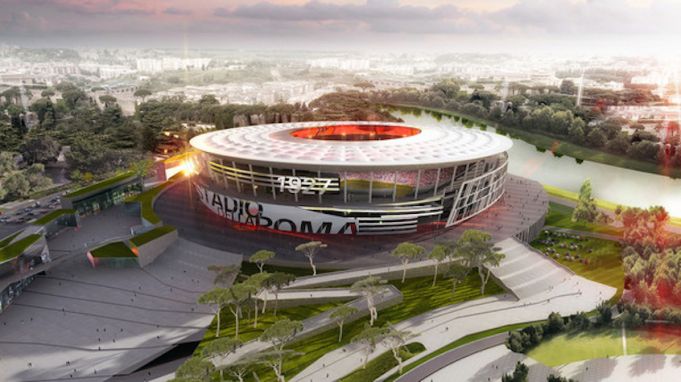 The Serie A club's purpose-built stadium will have a capacity of 52,000 fans although there will reportedly be the possibility of expanding that number to 60,000.
In February 2017 Raggi approved a radically-reduced version of the original stadium proposal, which is backed by AS Roma president Jim Pallotta, the Italo-American hedge fund manager who acquired the team in 2011.
Raggi supported the scaled-back scheme after AS Roma agreed to a 60 per cent reduction of the proposed surrounding park, which meant dropping plans for three high-rise office towers designed by American "starchitect" Daniel Libeskind.
The project ran into further delays in June 2018 with the arrest of nine people including high-profile political and business figures over alleged corruption relating to the stadium's construction, although nobody from the club was arrested or detained for investigation.
See related article.
General Info
Address
00144 Roma RM, Italia
View on Map
AS Roma stadium gets green light in Rome
00144 Roma RM, Italia