Racist fan banned from AS Roma games for life.
Rome football club AS Roma has issued a fan with a life-long ban from attending AS Roma games after he sent racist messages via social media to Brazilian defender Juan Jesus.
Under the hashtag #NoToRacism, AS Roma took to Twitter to name and shame the fan, posting screenshots of the user's Instagram account and the messages he sent to Jesus on 26 September.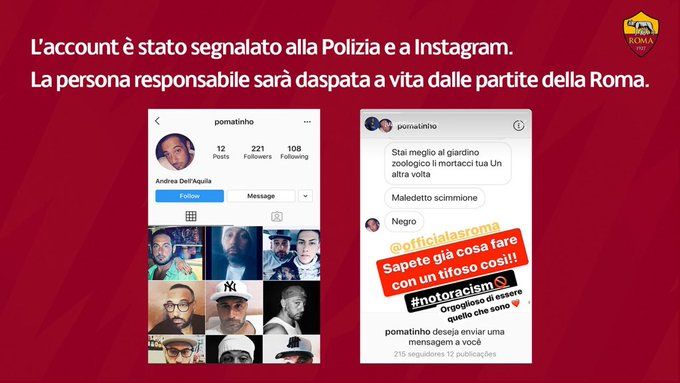 A statement from AS Roma read: "The owner of this Instagram account sent Juan Jesus disgusting racist insults, via a direct message. We have reported the account to the police and to Instagram."
"The person responsible will be banned from AS Roma games for life."
Following the AS Roma announcement, Italian prime minister Giuseppe Conte tweeted: "Whoever insulted [Juan Jesus] has no passion for sport: may he stay out of sports stadiums for life!"