Capital stands up to organised crime following lavish Mafia funeral.
Politicians, trade unions and civil society associations are staging an anti-mafia protest at Piazza Don Bosco in Rome's Cinecittà district at 18.00 on 3 September.
The sit-in takes place outside the parish church of Don Bosco, off Via Tuscolana, two weeks after the ostenatious funeral of Vittorio Casamonica, the head of the notorious Casamonica clan which is accused of extortion and drug trafficking.
The protest will be attended by the governor of Lazio, Nicola Zingaretti, while the mayor of Rome Ignazio Marino, who returns from his US holiday today, has also pledged his attendance along with the city council and numerous councillors.
Speaking from the United States on 2 September, Marino described the rally as "slamming the door in the face of organised crime", saying he hopes it can be a "new beginning" for the capital. Marino also repeated that he inherited the corruption in city hall when he succeeded his right-wing predecessor Gianni Alemanno more than two years ago.
At a meeting with the New York mayor Bill de Blasio at the end of his vacation, Marino said: "If you don't have lots of enemies, it means that you have not done the right thing." De Blasio praised his counterpart for being "courageous", adding that Marino "deserves much credit for what he is doing in the battle against mafia and corruption."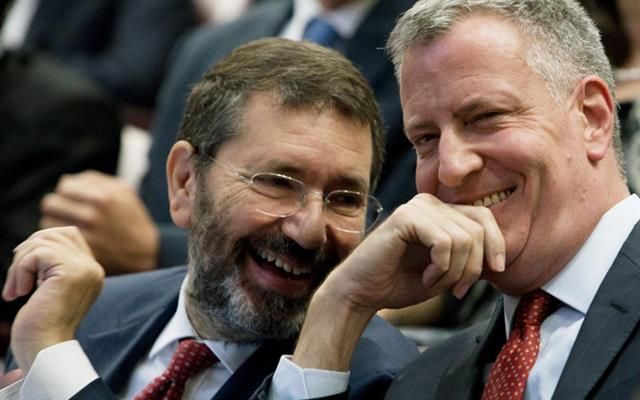 Marino returns to a new command structure decided during his absence, which puts much of the control of Rome under the city's prefect Franco Gabrielli, who describes himself as a "loyal collaborator" of the embattled mayor.
The move comes in light of the so-called Mafia Capitale case which is investigating more than 100 public officials and business figures – including former mayor Alemanno – on suspicion of crimes including bid-rigging, racketeering, aggravated fraud, issuing false invoices, and tax evasion.
It also follows the film-set funeral for the 65-year-old Casamonica boss, which took place on 20 August while Marino was on vacation and included a helicopter dropping rose petals on the large crowds. The "funeral show", as it is referred to by local media, attracted widespread anger in Rome and led to today's anti-mafia protest being organised by Matteo Orfini, the president of Marino's Partito Democratico (PD).