Rome's Trevi Fountain was off-limits during a rainstorm on the evening of 2 December, which flooded the area outside the basin of the Baroque monument. Photo Morelembaum via Twitter.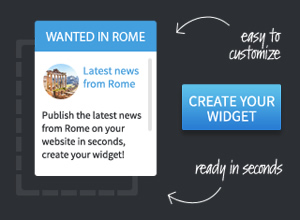 Latest classifieds
We are looking for certified and experienced mother tongue English teachers for both online and face to face lessons. Please send your CV to romaprati@britishinstitutes.org
Shiatsu Namikoshi massage at your home / office / hotel. Massage performed by professional masseur with 10 years of experience. Call me at this number: 333 93 52 666 or send me an...
Computer Science graduated and 12 years experienced programmer teach you the basis of using computer.
Discover all the benefits that a circulatory massage with oil can give to your body: relaxation, better blood circulation, anti cellulite. These are some of the benefits that const...