Rome's Trevi Fountain was off-limits during a rainstorm on the evening of 2 December, which flooded the area outside the basin of the Baroque monument. Photo Morelembaum via Twitter.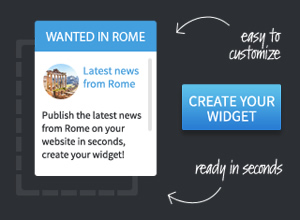 Latest classifieds
What's the matter with you? Chi ha detto che er virus nun c'è più?    sernicolimarco@gmail.com
QUALIFIED KINDERGARTEN ENGLISH TEACHER
Prestigious school Santa Giuliana Falconieri based in Parioli Rome is currently seeking a full-time Mother tongue English teacher for our Kindergarten classes. All candidates inter...
Cosy apartment close to St. Peter's
Gorgeous home finely furnished. Large living room with balcony, conservatory veranda. Three bedrooms. Three bathrooms. Large fitted kitchen. Sleep 7.