Englishman Johnny Madge produces olive oil in the Sabina area of north Lazio.
By Philip Biss.
Italians are justly proud of their healthy diet and of that most important ingredient, olive oil. Where would the much-acclaimed Mediterranean diet be without it? The peninsula abounds in olive trees and, with some 630 varieties catalogued, far more types of olive than any other country in the world. Indeed, the enormous olive tree said to be more than 2,000 years old at Canneto in the Sabina countryside just north of Rome bears witness to the ancient production of olive oil in Italy.
Although in his Ode to Thaliarchus Horace urges his host and friend to bring out his Sabina wine, the region was actually more famous for its olive oil, as also mentioned by the Roman poet Virgil in his epic work The Aeneid. Sabina was noted as producing the best oil for the emperor's table, the source of a real imperial nectar. Praise for this oil also comes from Gallen, who lived in the second century AD and is considered to be the father of modern medicine. He is credited with inventing the first body lotion which included extra virgin olive oil, claiming Sabina olive oil to be the best in the world.
To discover more about the mysteries and benefits of this liquid "nectar", and where and how it is produced, Wanted in Rome talked to Johnny Madge, an international olive oil judge living in Sabina.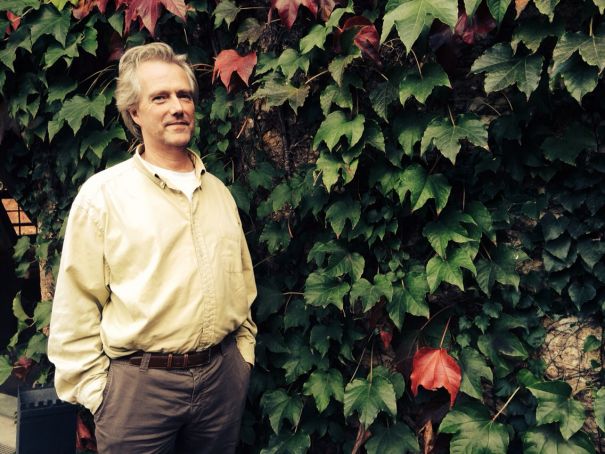 WiR. So Johnny, perhaps you could tell us how an Englishman came to be an international judge of olive oil? What stimulated your interest in olive oil? Was it the fact of living in Sabina surrounded by olive trees?
JM. I came to Italy in 1982 and almost immediately I had some oil which had just been made and I was "blown over" by it. I decided that I was eventually going to find a property where I could grow olives and make olive oil. In 1985 I came to Sabina and found a house in the middle of an olive grove, and I said to my wife: 'This looks good, but let's buy a litre of local olive oil first to see if it's good.' It was. So it was olive oil that brought me to live in Sabina. Over the next few years I tried to do some research and taste as many oils as possible, but it wasn't until the early 2000s that I contacted Slow Food and asked them if I could give them a hand in making their oil and wine guides. In the beginning I just helped them as an assistant at their tasting sessions, but in the end I became a taster on the panel. I was the only non-Italian working for them in that period and I worked for them for about seven years on and off. Being an Englishman who knows about olive oil is a bit unique, and it was not difficult for me to be 'found' as it were by people from other countries interested in olive oil and invited to events in New York and London, etc. But in the end I met an American oil expert who invited me to go to Japan every year as a judge in a competition there. This year I'll be going to Turkey and London and Switzerland as well.
WiR. Is extra virgin olive oil still used in body lotions today and, if so, does Gallen's claim for Sabina oil remain true?
JM. I know that very good quality olive oils are being used today in cosmetics and also for health reasons because strong bitter olive oils are anti-inflammatory. Since there are strong bitter oils in Sabina they also have this anti-inflammatory effect. I discovered recently that there are very ancient olive trees growing in a quarry in Sicily which supplied the stone for the Selinunte temples, which date back to the Magna Grecia. These trees, introduced by the Greeks, are completely wild and produce tiny olives unsuitable for eating, so they were almost certainly used to make oil for cosmetic lotions which Greek athletes would have used on their bodies.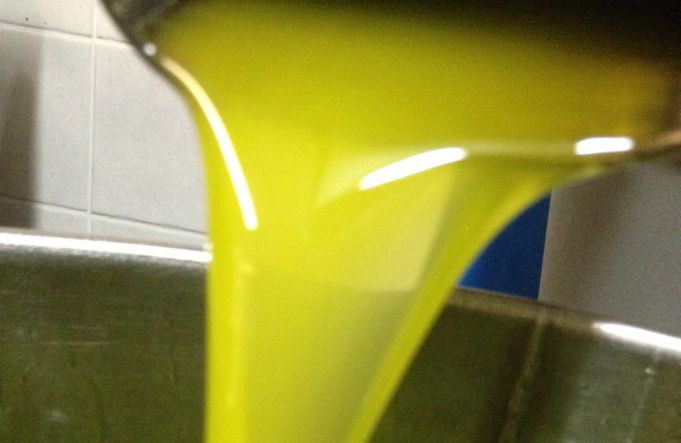 WiR. Today every olive-growing area in Italy tends to claim its oil is best. Is Sabina oil still considered the best in Italy or have other regions or factors changed the situation? And what does the DOP (denominazione di origine protetto) signify in Italy?
JM. The Sabina DOP was the first in Italy. It means that the olives used can only come from that area. There is also a set of rules called a disciplina meaning the olives have to be picked and milled within 48 hours and the level of free fatty acids in Sabina DOP oil must be under 0.6 per cent, whereas for an other extra virgin olive oil it would be 0.8 per cent. There are still some great producers in Sabina, one who sells her oil in Japan and New York, etc. Sabina still has a very good name, but now very high quality technologies are being used to make olive oil, so other areas of Italy are beginning to catch up and maybe sometimes overtake Sabina.
WiR. Johnny, can you tell the readers about the characteristics of a good olive oil?
JM. When I talk about olive oil there is a word I use over and over again, but it is the most important aspect. What you have to smell and taste in olive oil is freshness. If it doesn't have that it is not extra virgin olive oil. You need to pick up a piece of bread with oil on it and immediately get the sensation of freshly cut grass. In the mouth it again has to have this sensation of freshness and there has to be some pepperiness or it cannot be called extra virgin. In Sabina and a lot of other areas this is part of the quality set for olive oil.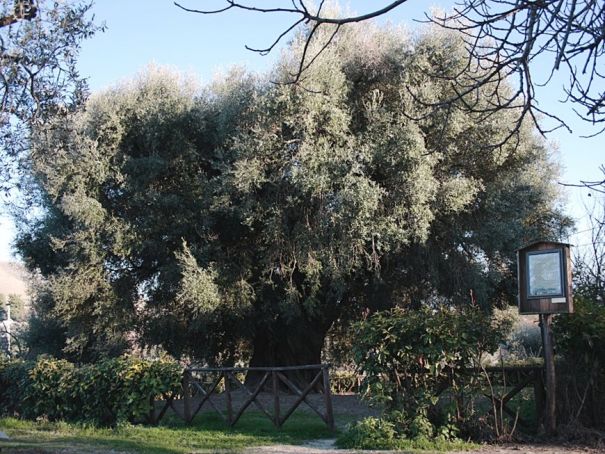 WiR. What is the process used by a frantoio to extract the oil and are modern developments displacing the old traditional methods?
JM. You bring in olives, wash them and crush them in some way. In modern mills we use a steel crusher a bit like a food processor whereas in old mills granite wheels are used. You end up with a paste which has to be stirred to encourage the globules of oil to stick together and is then heated to not more than 27 degrees centigrade. If you go above that temperature it is legally no longer "cold extracted" oil. We then need to separate out the oil, either by pressing the paste on mats as in an old wine press, or by using a modern centrifuge. It is clear that modern methods produce a cleaner, fresher, better oil, while by using the old techniques the oil is more exposed to air and it is difficult to keep the press clean, so the oil comes out dirtier, fermented and of poor quality.
WiR. How should we select and use olive oil in cooking and dressing various foods?
JM. The only thing I can say is that some producers are honest enough to indicate when the oil was made and that is sometimes an indication of a good oil... But you really do need to taste it. There is a ridiculous idea going around that you cannot use extra virgin olive oil for cooking. In fact you can heat it up in a frying pan to 207 ℃ before it starts smoking, whereas we are advised by experts that we should fry at between 176 and 182 degrees, so it is clear that we are within those limits and it is the best oil for cooking, and it is what we use in our restaurant. As far as dressing goes, the really great quality oils are the ones we use to finish preparing food. Each oil has a different characteristic, like wine, and can be paired in totally different and surprising ways. I have a website with my US partner where we advise people to use this oil with this food and so on, but all this is new stuff that is just starting.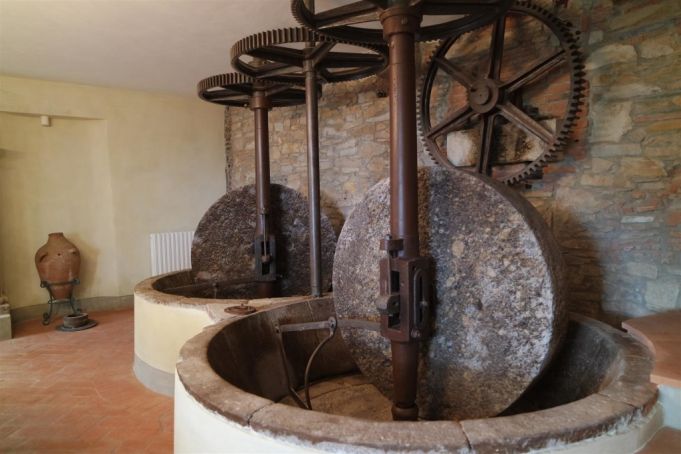 WiR. Given the choice of olive oils from all over the world, where might a modern day Roman emperor choose to buy his oil and why?
JM. I love this question. A Roman emperor probably has loads of money and can afford to buy oil from Australia and Chile and Spain as well as Italy and other countries. When I go to international competitions one of the really fun things that I discover is that there are amazing oils from those countries, and even from Japan. If you want a huge selection of incredible oils from all over the world, then why not? The thing people must not forget is that the country with the greatest variety in the world is Italy.
Johnny Madge conducts guided visits to olive oil producers in Sabina. For more details see his website.
This article was published in the November 2016 edition of Wanted in Rome magazine.