Staff react over asbestos concerns following fire.
Workers at Rome's Fiumicino airport are staging a strike on Tuesday 12 May, from 11.00-12.50, over concerns for their health in the aftermath of the fire that devastated Terminal 3 in the early hours of 7 May.
The strike comes amid growing cases of illness and respiratory problems among employees who now fear the air may be contaminated by asbestos fibres.
Trade unions representing airport workers are demanding to know whether the air is safe and claim that the management have provided them with an "insufficient response."
The company that mangages the airport, Aeroporti di Roma (Adr) has denied categorically that any absestos was burnt in the area around Terminal 3, which is used for international flights.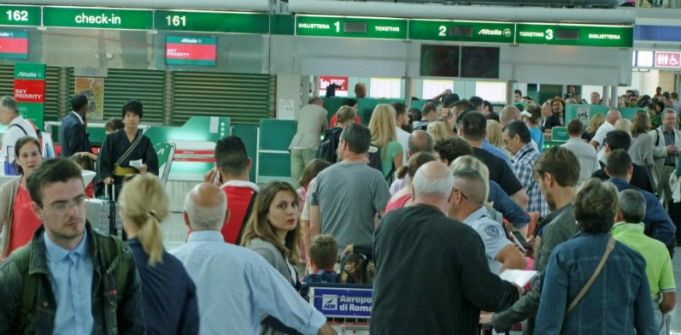 The fire led to widespread delays and cancellations for days, causing some Italian poilticians to question whether Rome is adequately prepared to deal with the influx of pilgrims expected for the Vatican's upcoming Jubilee year.