Palio is held each summer on 2 July and 16 August.
The historic Palio di Siena horse race returns on Wednesday, the day after Italy's Ferragosto holiday, with bareback riders battling it out in the mediaeval heart of the Tuscan city.
The Palio dates back to the 17th century and is traditionally held on two dates - 2 July and 16 August - with the colourful spectacle attracting tens of thousands of spectators.
The event sees riders and horses race three laps around the central Piazza del Campo, in a fiercely-contested competition between 10 of the city's 17 rival contrade or neighbourhoods.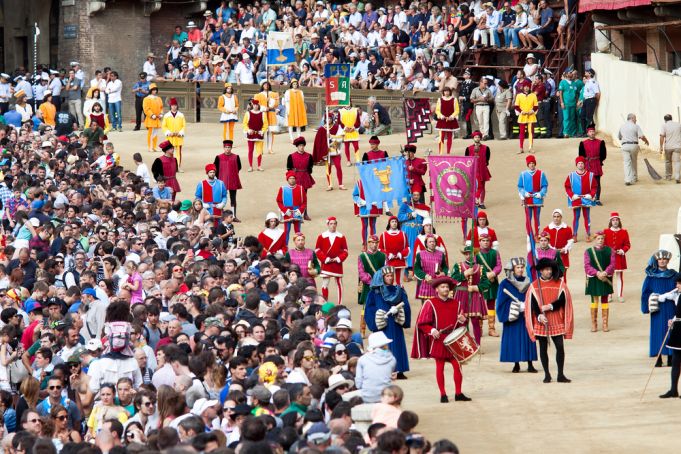 The Palio earlier this summer was won by the Contrada della Selva. It was the tenth win for jockey Giovanni Atzeni, known as Tittia, and his fifth in a row.
The contrade competing on 16 August are: Aquila, Bruco, Chiocciola, Drago, Giraffa, Istrice, Oca, Pantera, Tartuca and Torre.
The favourites include Zio Frac (Oca), the only horse in the race that has already won a Palio, and Viso d'Angelo (Aquila), competing for the fourth time.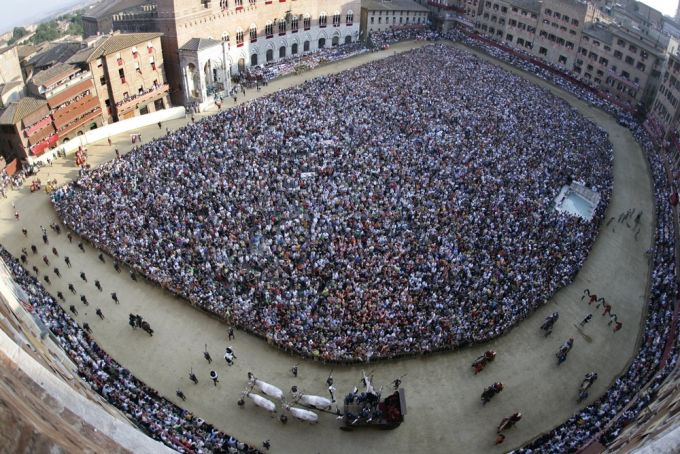 Over the centuries the race has been cancelled only a handful of times: notably in 1855 due to a deadly outbreak of cholera, during world war two, and as a result of the covid pandemic in 2020 and 2021.
In recent years the Palio has been the subject of protest from animal rights activists who claim that horses endure suffering during the event.
The race on Wednesday evening will be screened on Italian television network La7, with live coverage from 16.45.
Cover photo: Migel / Shutterstock.com
General Info
Address
Il Campo, 53100 Siena SI, Italy
View on Map
Siena hosts Palio horse race on 16 August
Il Campo, 53100 Siena SI, Italy