Rome plays its part in marking the 400th anniversary of Shakespeare's death.
Andy Devane
"Not that I loved Caesar less but that I loved Rome more." This is the Shakespeare quotation chosen by Christopher Prentice, Britain's ambassador to Italy, as part of a major global initiative organised by the British Council and the UK charity Voluntary Service Overseas (VSO).
Launched on 5 January, Shakespeare Lives comprises a series of cultural events and activities celebrating the work of the world's most popular playwright on the 400th anniversary of his death.
Play your Part
Central to the project is Play your Part, a Twitter campaign inviting people to post their favourite quotation online or record themselves expressing what they most like about Shakespeare, as part of fundraising efforts to help VSO offer education to children around the world.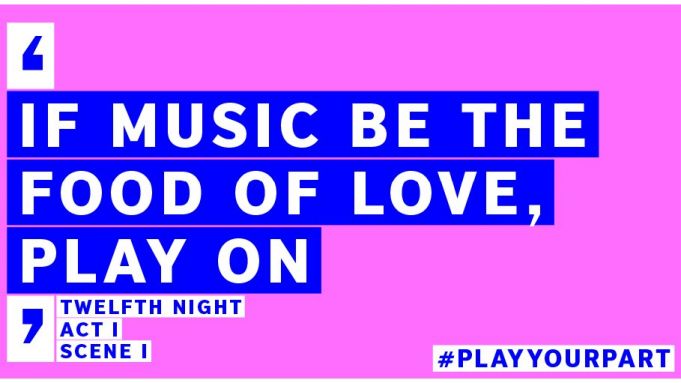 British ambassador to Italy
Ambassador Prentice chose the line by Brutus from Act III, Scene 2 of Julius Caesar, Shakespeare's tragedy based on true events from Roman history and believed to have been written in 1599.
In his video post, the ambassador says he selected the quotation for three reasons: firstly he was cast as Caesar in a production of the play when he was a VSO volunteer in Jordan in 1972, and can still "remember the enthusiasm with which all my pupils assassinated me on the stage." He also cites the fact that, having served five "happy, if challenging" years as British ambassador in the Italian capital, any line about "loving Rome more" is close to his heart.
The third and "perhaps most important" reason – Prentice states – is that the line speaks to him as a civil servant and highlights the responsibility of his role. Underlining the commitment of public servants to act "dispassionately in the public interest", Prentice says "there is also a clear element in which we retain our personal conscience."
Gigi Proietti
Another important figure in Rome lending his support to Play your Part is the popular Roman actor Gigi Proietti who, for the last 13 years, has been the artistic director of the Silvano Toti Globe Theatre. The charming timber structure, in the heart of Villa Borghese, is a full-scale reproduction of Shakespeare's Globe Theatre, copied from the original oak and thatch designs, almost identical to the building on London's South Bank.
Proietti recently received special recognition at the UK-Italy Business Awards for his efforts in promoting the heritage of Shakespeare in Italy. He is passionate about the work undertaken by Rome's Globe, stressing the theatre's "need and desire" to continue exploring the works of The Bard of Avon. "As they say in Italian slang," Proietti says, "like a bottomless well, the more you dig the more extraordinary things you find." (come si dice un po' in un gergo in Italia, come fosse un grande pozzo senza fondo, più si scava più si trovano cose straordinarie).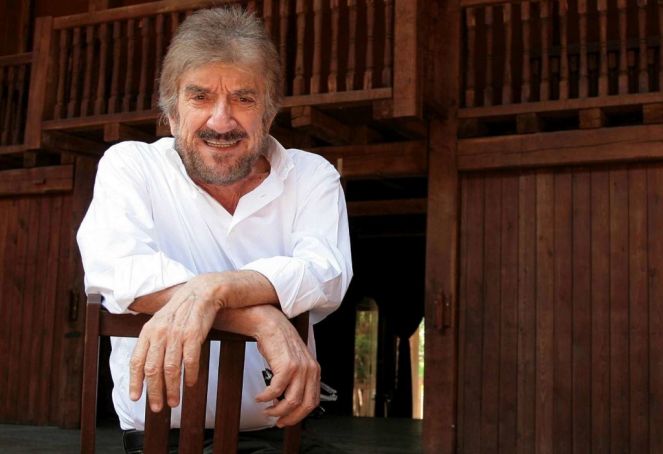 Globe to Globe
As part of the international celebrations, a two-year tour of Hamlet has been travelling the world since April 2014, on the 450th anniversary of Shakespeare's birth. The Globe to Globe tour boasts that audiences in "every single country in the world", from war-torn Afghanistan to Ebola-affected Sierra Leone, will get to hear "To be or not to be" live.
Italians could catch up with the tour at the Teatro Nuovo Dogana in the Republic of S. Marino on 12 April and at the Rossetti Theatre in Trieste on 16 April. However the Vatican City performance on 13 April, at the Palazzo della Cancelleria beside Campo de' Fiori (extraterritorial property of the Holy See), was by invitation only. The trailblazing tour came to a climactic end in London on 23 April on the anniversary of Shakespeare's death in 1616, aged 52.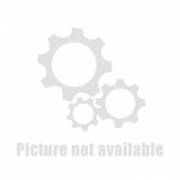 Shakespeare on stage and screen
Hamlet made an appearance on the big screen on 19-20 April, when cinemas in Rome and across Italy showed the National Theatre Live version, recorded live on stage in London and starring Oscar-nominee Benedict Cumberbatch. Italian state television channel RAI5 also staged an entire day of programming devoted to Italian Shakespearean productions on 23 April.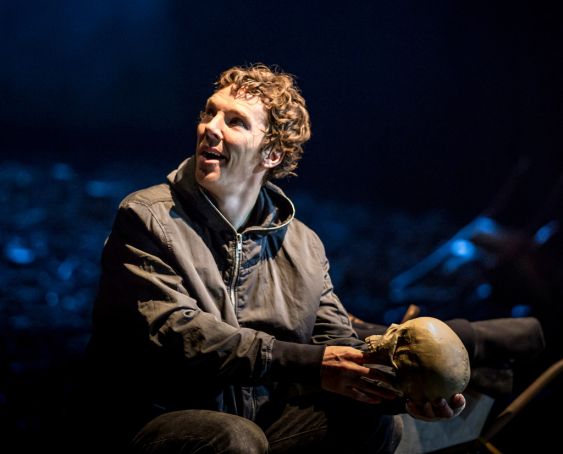 Rome's ex-pat theatres mark the anniversary
Rome's English-language theatre companies have also been busy marking the occasion. Earlier this year The Rome Savoyards and Plays in Rome staged a production of As You Like It, while the English Theatre of Rome presented an all-female Hamlet, directed by Douglas Dean and produced by Gaby Ford, at Teatro Arciliuto near Piazza Navona in April.
Dean, who has three Shakespearean productions in Rome already under his belt – A Midsummer Night's Dream, Julius Caesar and Twelfth Night – said: "It seemed appropriate to make a small gesture showing how far we've come since Shakespeare's time when, of course, women were not allowed on the stage." Highlighting "themes of gender and identity", the international cast of Dean's Hamlet included "a couple of Americans, a handful of Brits, two Italians, a Singaporean, a Canadian and a German." Dean edited the text down to a running time of just under two hours, offering "a dynamic, fast-moving production, with clear storytelling" – all in English, too. For Gaby Ford, who founded the English Theatre of Rome 20 years ago, Shakespeare "captures the perplexity of humanity" and is "still able to nail it in a heartbeat."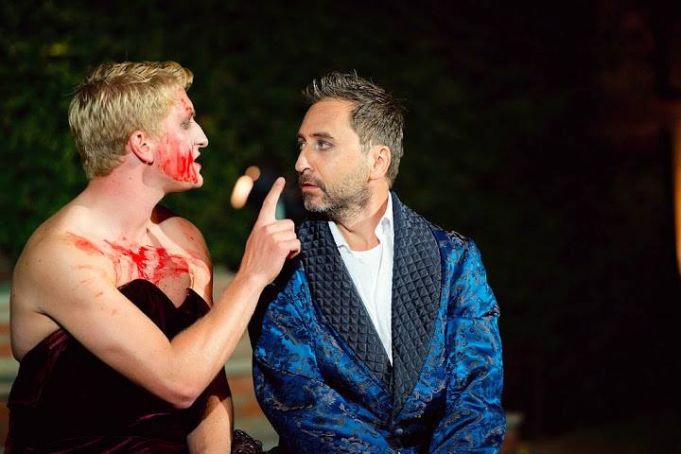 Shakespeare's influence on Joyce
In February an international conference at Università Roma Tre examined the extent to which James Joyce was influenced by Shakespeare. "Joyce had little hesitation in acknowledging the importance of his great English predecessor and even gave a series of a dozen lectures on Hamlet in Trieste in 1912," according to Joyce scholar and conference organiser Prof. John McCourt, who added: "Both Ulysses and Finnegans Wake are embroidered with references to Shakespeare and all his writings."
Did Shakespeare visit Rome?
But what of the notion, however speculative, that Shakespeare may have visited Rome? In 2009 the Venerable English College in Rome hosted an exhibition exploring its history, from its foundation in the 1300s as a mediaeval pilgrims' hospice and as a refuge for persecuted Catholics during the Reformation to its transformation in 1579 as a seminary, a role it retains to this day.
Among the exhibits were several mysterious signatures on parchment from the college's 16th-century guest books for visiting pilgrims: Arthurus Stratfordus Wigomniensis signed the book in 1585, while Gulielmus Clerkue Stratfordiensis left his mark in 1589. Some people believe the signatures can be translated as "(King) Arthur's (compatriot) from Stratford (in the diocese) of Worcester", and "William, Clerk of Stratford" respectively.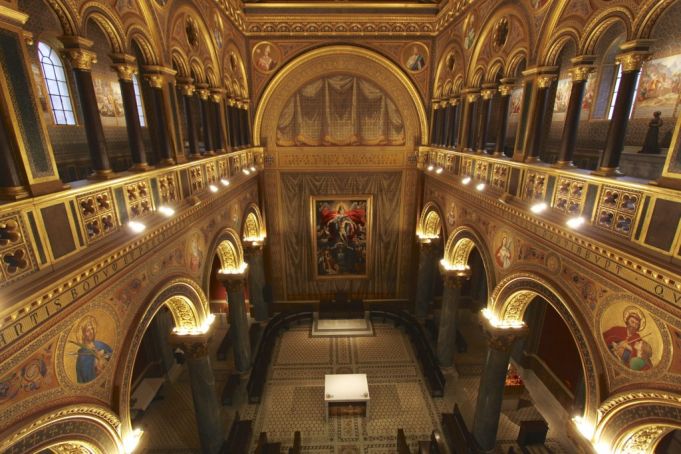 This feeds into the hypothesis that Shakespeare may have been a covert Catholic and, while staying at the college on Via di Monserrato, used pseudonyms referring to his hometown Stratford-upon-Avon to avoid persecution during the brutal suppression of Catholicism under Elizabeth I.
In her book The Life and Times of William Shakespeare, 1564-1616, the German Shakespearean scholar Hildegard Hammerschmidt-Hummel concludes that The Bard received a Catholic education on the continent and travelled to Rome regularly during the unaccounted "lost years" (1585-1592). She claims that close reading of his plays from the 1590s reveal his familiarity with Italy as well as with Catholic teaching and rites.
Rome honours Shakespeare
This year Rome hosts numerous Shakespearean theatrical tributes in Italian while part of the recent seventh edition of Libri Come, the city's annual literature festival, was dedicated to Shakespeare and featured visiting international writers including English novelist Jonathan Coe. An exhibition titled Shakespeare in Rome, featuring the Shakespeare-inspired works of seven young Italian artists, runs at Galleria Russo until 7 May. A more tenuous, and coincidental, link between Rome and the Bard's England comes courtesy of an exhibition of works by British land artist Richard Long, whose paintings were created using mud from the river Avon's tidal banks, at Galleria Lorcan O'Neill until 16 May.
Rome's Globe Theatre
Looking forward to the annual summer celebration of Shakespeare at Rome's Globe Theatre, chances are this year will have an extra special programme. At the time of writing details were unavailable; however, if rumours are to be believed, it looks as if Rome could see a return of the Bedouin Shakespeare Company, who last year performed the Globe's first show in English, The Comedy of Errors.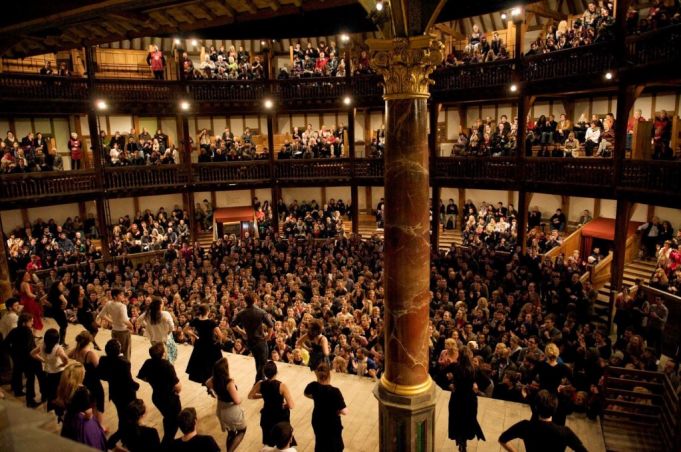 Praising the "raw energy and enthusiasm" of Italian audiences, Bedouin's artistic director Edward Andrews says it "really confirms the universal language of live theatre and of Shakespeare." Reliable sources suggest that, once city funding is secured, the London company could be coming back this September to perform The Winter's Tale.
But in the meantime – friends, Romans, countrymen – play your part.
----------------------
For details of Shakespeare Lives events in Italy and around the world see British Council website or Shakespeare Lives website.
This article was published in the April 2016 edition of Wanted in Rome magazine.