Rome's oldest gelateria to celebrate 140 years
Fassi gets ready to celebrate 140 years of gelato in Rome.
Rome's oldest gelateria, Palazzo del Freddo di Giovanni Fassi, is preparing to celebrate its 140th anniversary by asking Romans for their memories of the famed ice-cream parlour.
Fassi, which was founded in Rome in 1880, is to publish the best memories in a commemorative book in time for its milestone anniversary on 10 May 2020.
The writing initiative is open to everyone and stories - maximum 1,800 characters - can be emailed to genius@storygenius.it until the end of this year.
Already the Facebook page of Italian newspaper La Repubblica is flooded with nostalgic comments by Romans, childhood memories stretching back to the 1940s and the simple joy of when "papà would take us on the tram to Fassi for gelato."
The prize for the best memory will be a gourmet weekend for two in Sicily, where the Fassi legend began. It was in Palermo that the head of the family, Giacomo Fassi from Piemonte, fell in love with local girl Giuseppina, and together they came to Rome in 1875.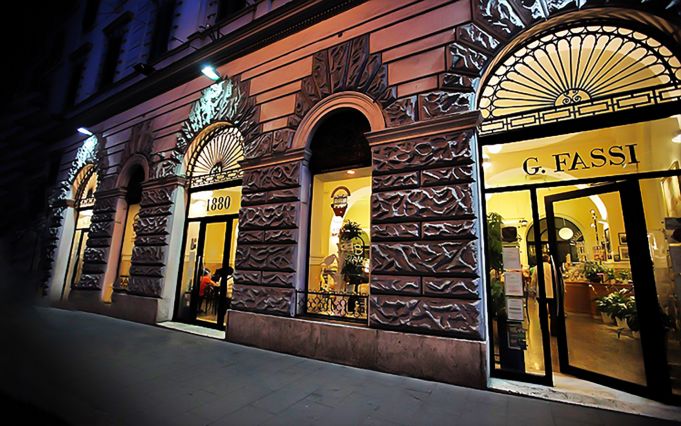 The family-run gelateria opened its first base on Via IV Novembre in 1880 before moving to Piazza Fiume, and in 1928 it opened its current headquarters on Via Principe Eugenio, where it churns out 1,000 kilos of gelato a day.
Fassi is best known for its "sampietrini" - cobblestone-shaped squares of gelato dipped in hot chocolate and of course the Cassata Giuseppina, named long ago by Giacomo in honour of his beloved Giuseppina.
General Info
Address
Via Principe Eugenio, 65, 00185 Roma RM, Italy
View on Map
Rome's oldest gelateria to celebrate 140 years
Via Principe Eugenio, 65, 00185 Roma RM, Italy