Rome's botticelle drivers to move to parks or opt for taxi licence.
Rome's horse-drawn carriages, or botticelle, will be moved off the streets to four of the capital's parks according to new legislation being brought in on 17 May by the administration of mayor Virginia Raggi of the anti-establishment Movimento 5 Stelle (M5S).
The president of the city environment committee, Daniele Diaco (M5S), said the key objectives of the legislation included "avoiding any kind of suffering to the horses" by moving the carriages to "more suitable places" such as parks.
In addition, the city's 41 carriage drivers who object to operating in parks are being given the possibility of switching to a taxi licence (free of charge), with three drivers already opting to convert, according to Rome's transport councillor Linda Meleo of the M5S.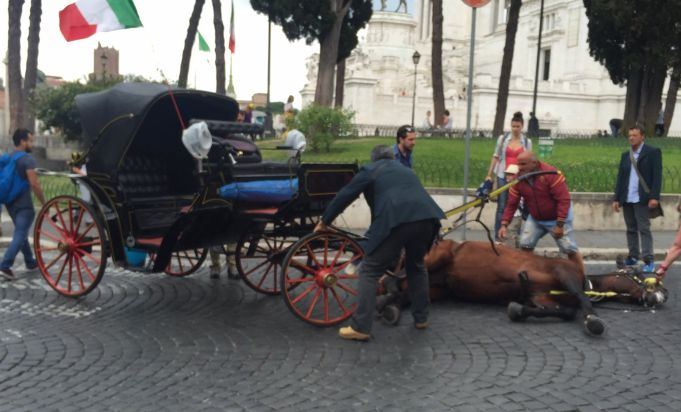 Under the legislation horses will not be permitted to work in temperatures above 30 degrees in the parks which include Villa Borghese, Villa Doria Pamphilj, Castel di Guido and Parco degli Acquedotti.
However the legislation is being opposed by representatives of the carriage drivers, or vetturini, who claim that the steep roads required to reach Villa Pamphilj or Villa Borghese are "very dangerous" for the horses which are housed at stables in the Testaccio district. They also point out that although the city is prepared to issue them with taxi licences cost free, they would still have to buy the taxi.
The legislation is the latest in a series of moves against the presence of horse-drawn carriages on Rome's streets. In 2016, during her mayoral election campaign, Raggi pledged to eliminate the city entirely of botticelle, a promise that animal rights' acitivists have not forgotten in the intervening two years.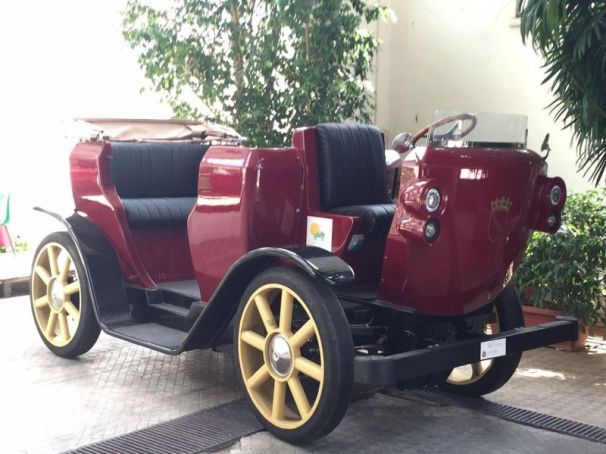 One year ago the city attempted to revive a plan to replace Rome's horse-drawn carriages with
electric vehicles
, first suggested by former mayor Gianni Alemanno in 2012. However the plan was subsequently abandoned a second time due to opposition from the
vetturini
.
Raggi's predecessor Ignazio Marino introduced
stricter rules
governing the horses, particularly in relation to passenger numbers and operating in the summer heat.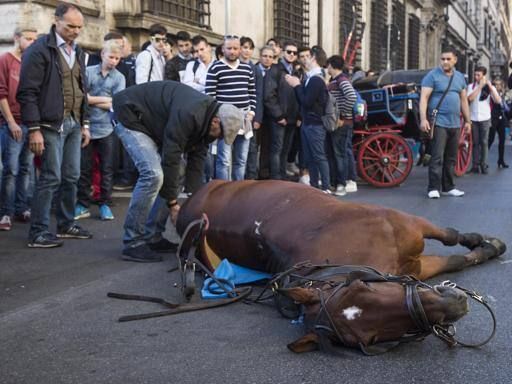 Over the years there have been numerous clashes between carriage drivers and animal rights' activists who say the conditions in which the horses work are cruel and dangerous.
In June 2016 a
botticelle
horse collapsed near Piazza di Venezia and in October 2014 an
11-year-old horse
drawing a carriage collapsed in the middle of Via del Corso. In July 2012 an exhausted horse collapsed in Piazza di Spagna, under the strain of carrying six tourists in 40 degree heat.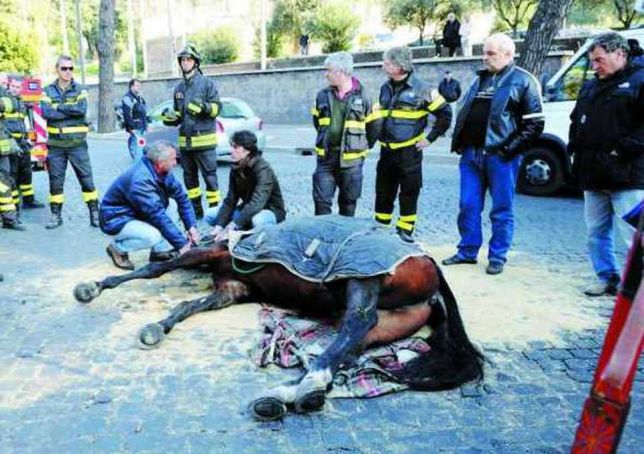 At least two of Rome's botticelle horses have died on the streets while working – one in 2007, the other in 2008.