Rome restores underground Basilica of Mysteries
Rome's mysterious underground basilica was discovered in 1917.
One of Rome's most magical and mysterious underground sites, the so-called Basilica of Mysteries, is being restored with funding from the Swiss foundation Evergete, reports Italian news agency ANSA.
The restoration project at the underground church, located near Porta Maggiore, has so far focused on the north wall on the left-hand side of the nave, whose rich decorations feature a mixture of white stucco work and mother of pearl.
Restoration of the mystery-shrouded basilica, which dates to the first century AD, is currently at the halfway mark, with work on the southern wall of the nave to begin shortly.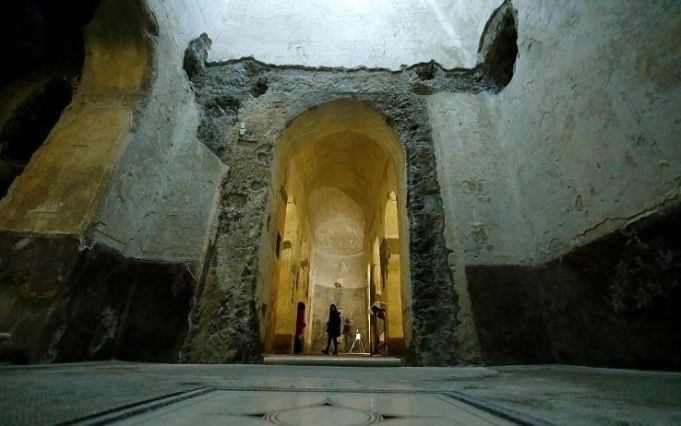 Some scholars believe that the building was the tomb of the Statili, a family with close connections to Emperor Augustus; others believe it was the site of mystery cults and neo-Pythagorean rituals, as suggested by its measurements which all revolve around the number three.
Discovered in 1917 during the works for the Rome-Cassino railway line, the underground basilica is a unique monument of its kind due to the rich stucco and mosaic decorations, for being hypogean (constructed underground deliberately) and for its enigmatic nature.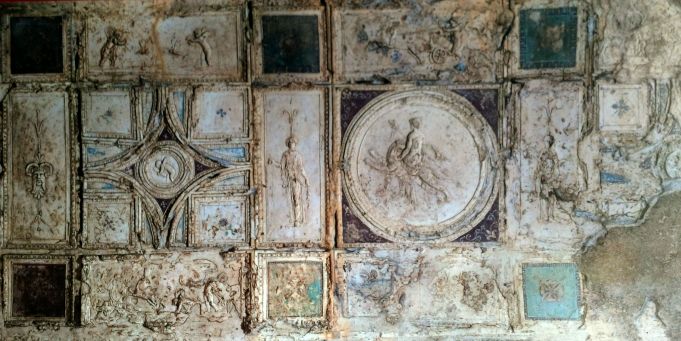 "The suicide of Sappho, which is the main decoration, has nothing tragic about it" - explained the monument's director Anna De Santis - "It seems more like a passage to another life than an end. This is why this basilica was linked to the neo-Pythagorean cults, which at the time had been banned."
In 2020 a new lighting installation will illuminate the internal stuccoes, while an educational room on the ground floor will allow visitors to see the decorations up close, ANSA reports.
Bertrand du Vignaud of the Evergete Foundation said: "This basilica is a hidden masterpiece, a mythical place that leaves you speechless."
Photo LaPresse-Tg24Sky
General Info
Address
Via Prenestina, 17, 00182 Roma RM, Italy
View on Map
Rome restores underground Basilica of Mysteries
Via Prenestina, 17, 00182 Roma RM, Italy