Rome remembers 37,000 refugees who died on way to Europe
Artist writes names on Rome street of those who died trying to reach Europe.
Italian artist Fabio Saccomani has undertaken a project to transcribe the names of almost 37,000 migrants and refugees, who died on their way to Europe over the last decade, on a street in the Pigneto quarter of Rome.
The pedestrian street, Via del Pigneto, will eventually list the names of the 36,570 people who died - mainly in the Mediterranean Sea but also in cargo containers on lorries - from 1993 until April 2019.
The data relating to the documented deaths was compiled by United for Intercultural Action, a group of 550 organisations, although the total number of deaths is estimated to be much higher.
The names of the dead will be written on a 500-sqm area of the street between now and 20 June, World Refugee Day.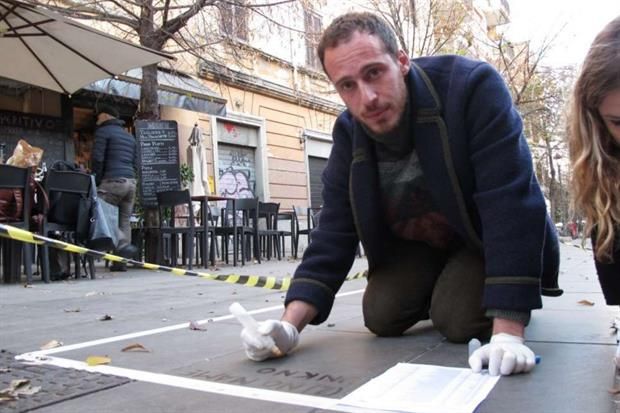 The project by the 33-year-old artist from Livorno is entitled (S)ink, a play on the words "ink" and "sink", recalling those who died during the perilous journey, in a desperate attempt to flee war and poverty.
The names of the deceased are written with a special resin which, once dry, becomes invisible. Until it rains. "Then everyone will suddenly emerge", says Saccomani, who explains that the installation recalls the sea where most of the people drowned, allowing their names to speak.
"It is a monument that unfortunately will continue to grow" - Saccomani says - "Because it is not the sea that killed them, they are not catastrophes and fatalities, rather they have died because of the current political choices of Europe and individual states."
Photo Luca Liverani
General Info
Address
Via del Pigneto, 00176 Roma RM, Italy
View on Map
Rome remembers 37,000 refugees who died on way to Europe
Via del Pigneto, 00176 Roma RM, Italy