Free Wi-Fi via eIDAS network in Rome.
European citizens who come to Rome for study, work or as tourists can now use the capital's public Wi-Fi system for free, announced the city's mayor Virginia Raggi.
Rome is the first public administration to officially activate Europe's eIDAS (electronic IDentification Authentication and Signature) system, according to Raggi.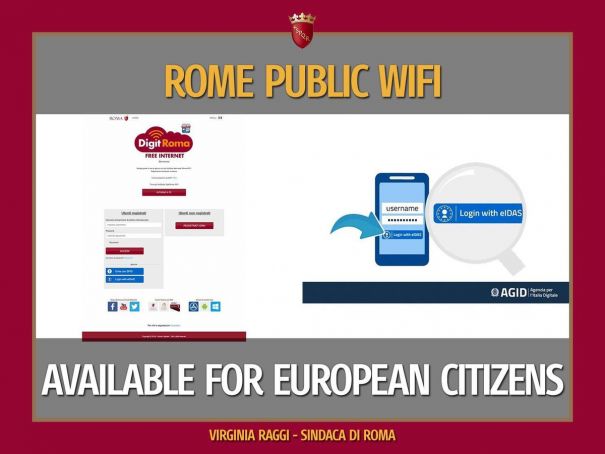 EU citizens in Rome can access free Wi-Fi by signing in using their national digital identities from their country of origin.
Also read:
Photo Corriere della Sera