Ancient Roman domus discovered at Amba Aradam site on Rome's Metro C line.
Construction work for Rome's Metro C subway line has unearthed a sprawling second-century
domus
, or residence, of an ancient Roman military commander, in what archaeolologists say is the first such discovery in the capital.
The find, announced on 2 March, is located about 12 metres under Viale Ipponio and was discovered during works on the Amba Aradam station in the S. Giovanni neighbourhood of the city.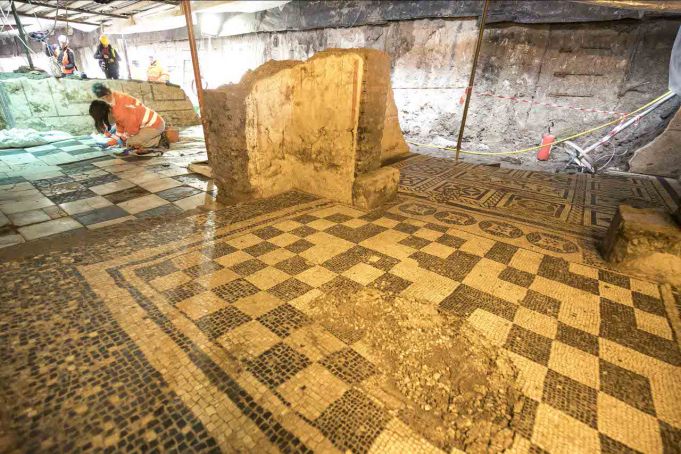 Archaeologists say the 300-sqm residence is connected to the dormitory of a 2,000-year-old
military barracks
, used by Emperor Hadrian's Praetorian guards, discovered in the same area in 2016.
The
domus
comprises at least 14 rooms, built around a central courtyard which contains the remains of a fountain. The intricate black and white mosaics and frescoed walls will now be dismantled entirely and removed temporarily - to allow tunnelling to continue - before being returned to their original location.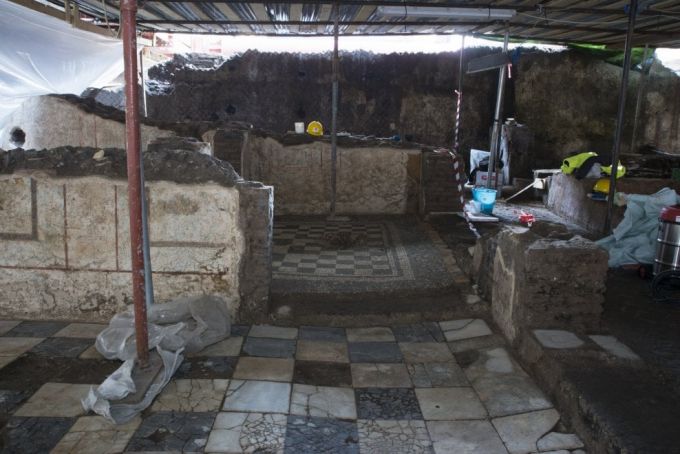 Last summer, at the same site, archaeologists uncovered two ancient Roman rooms in a discovery hailed as a "
mini Pompeii
", preserved down through the centuries thanks to a fire.
In addition to delays caused by the discovery of archaeological remains, the Metro C project has been
beset with difficulties
since it started 28 years ago, from massive funding overspends to lengthy bureaucratic delays and abandonment of planned stations.
The driverless 18-km line currently runs from Pantono to Lodi, comprising 21 stations. With the impending open of S. Giovanni station, Rome's third metro line will connect with Metro A and, crucially, the central Termini train station.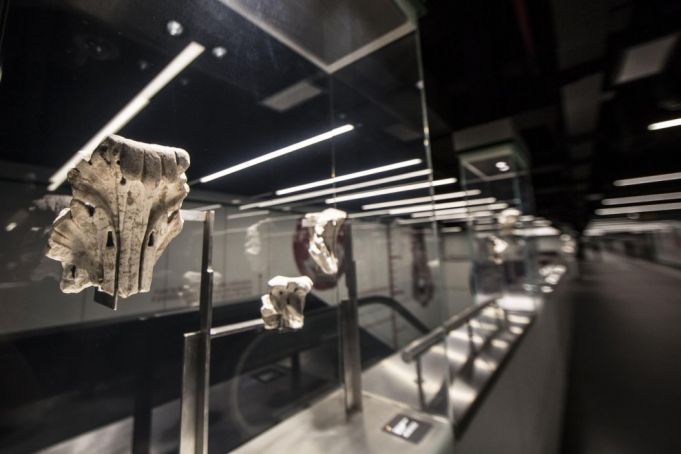 The opening of
S. Giovanni station
has been delayed several times since last year but once it opens it will display dozens of ancient Roman archaeological finds, alongside descriptions in English.