Rare discovery of ancient wooden ceiling in Rome's S. Giovanni district.
Rome archaeologists have announced the discovery of two ancient Roman rooms which feature a charred wooden ceiling and intact pieces of furniture, preserved down through the centuries thanks to a fire.
The find was made about nine metres under Via dell'Amba Aradam in the central S. Giovanni neighbourhood during excavations for the capital's ongoing Metro C project.
The discovery of the carbonised wooden ceiling, which dates to the early third century AD, is the first of its kind in Rome.
Archaeologists have hailed the find as a "mini Pompeii" in reference to its well-preserved nature, a rare phenomenon that normally only occurs in exceptional climatic conditions, or in this case, frozen in time by fire.
The skeletons of a crouched dog and its puppy, which likely perished in the blaze, were also discovered, along with fragments of wooden furniture including a small table and the leg of a chair, and a black and white mosaic floor.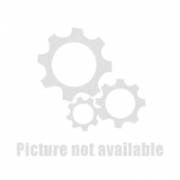 The find, at the base of a reinforced concrete shaft for Metro C works, has been described as "evidence of a moment in history" by the city's archaeological superintendent Francesco Prosperetti.
Just over a year ago Rome archaeologists announced the discovery of a 2,000-year-old military base during construction works for the same Metro C station, Amba Aradam.
When the nearby S. Giovanni station opens in September it will display dozens of ancient Roman archaeological finds whose discovery was partially responsible for delaying the troubled Metro C project.