75th anniversary of Allied bombing of Rome's S. Lorenzo in 1943.
Rome is holding a series of
commemorative events
on 19 July to mark the 75th anniversary of the Allied bombing of the capital's S. Lorenzo neighbourhood in 1943.
The Centro di Documentazione dei Cimiteri Storici at Rome's Campo Verano cemetery will screen documentaries about the bombing, including archive footage and interviews with survivors.
In addition the city has completed maintenance work at Parco Tiburtino, opened in 2003 on the 60th anniversary of the bombing, as well as restoring the monument in memory of the dead, also in the Tiburtino area which incorporates S. Lorenzo.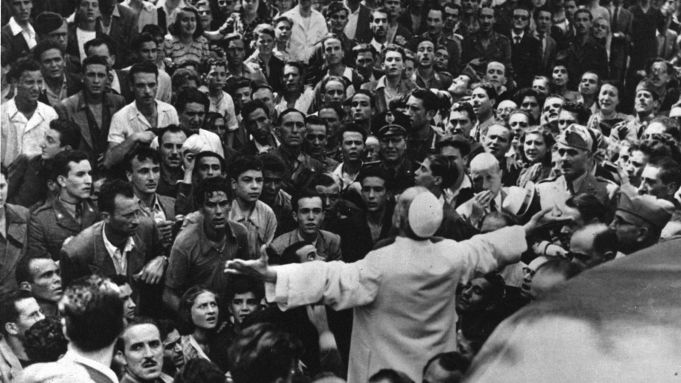 On 19 July 1943 Allied aeroplanes launched a sustained attack on S. Lorenzo – adjacent to the capital's central Termini train station – causing thousands of civilian casualties and widespread structural damage.
A month later, on 14 August, Rome was declared an open city.
General Info
Address
Piazzale del Verano, 1, 00185 Roma RM, Italy
View on Map
Rome marks 1943 bombing of S. Lorenzo
Piazzale del Verano, 1, 00185 Roma RM, Italy