Rome in top spot as Italy's art city tourism booms
Cultural tourism is booming in Italy, with Rome at the top.
Rome retains its title as Italy's top cultural destination, attracting 15.2 million tourists and 36.6 million overnight stays in 2018.The news was announced by Assoturismo Confesercenti ahead of the upcoming 100 Città d'Arte d'Italia, the most important annual meeting for Italy's cultural tourism sector, to be held in Bologna on 30 May.
The figures for Rome represent an increase of 1.1 million tourists compared to the previous year, spending an average of 2.4 nights per visitor in the capital.
Foreign tourists accounted for 64 per cent of Rome's overnight visitors in 2018, staying an average of 2.6 nights.
54 per cent of Rome's foreign tourists were from Europe, with the other 46 per cent coming mainly from North America (22.1 per cent), south-east Asia (10.8 per cent), Central and South America (6.7 per cent) and Middle East (6.5 per cent).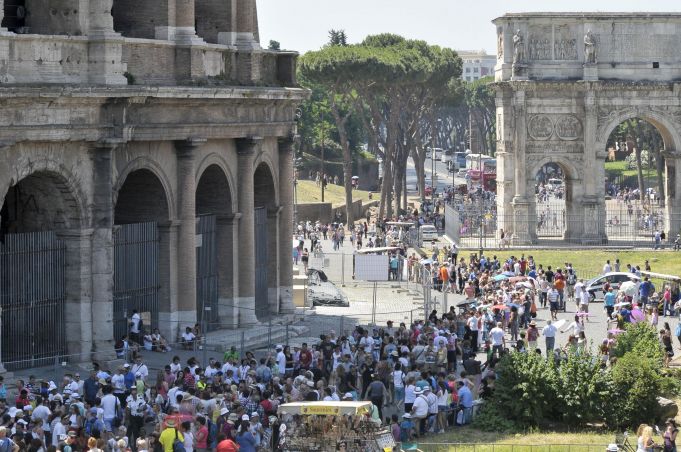 The report by Assoturismo Confesercenti shows that Italy's città d'arte (art cities) registered a total of 44.4 million tourists in 2018 - 600,000 more than 2017 - with overnight stays up from 110 million to 113.4 million.
Overseas tourism to the southern Italian city of Matera - European Culture Capital 2019 - has rocketed by 216 per cent over the last seven years.
International tourists generated a €41.3 billion boost to Italy's economy last year and industry figures believe the cultural tourism sector is set to grow even more, helped by a burgeoning Chinese tourism market.