How an Afghan refugee found kindness at Rome's Joel Nafuma Refugee Center.
My name is Rakin and I am a refugee. It is difficult for me to share my story, but I feel it's important because I want others to understand the reality of my country and people. We are not secure and there is no peace for millions of people like me.
Before I left Afghanistan, I was appreciated by my family, friends, and community. I had a comfortable life with a beautiful house. I had hopes of becoming a psychologist. I had published books condemning the acts of the Taliban, and I was interviewed on the radio and television about my writings. Then my life changed drastically.
I was kidnapped for money. The kidnappers called my family and threatened to kill me if my family didn't pay them. More than ten times, my kidnappers sent my family pictures and videos of me being beaten and tortured. After four months I escaped. I was hurt badly and went to the police station. They knew I had been kidnapped because my father had reported it. The police asked me to take them to the place where I was kept. They arrested and killed many of the kidnappers.
When others from this organisation heard that I had reported this, they threatened me by phone. My mother had a heart attack, and while I was visiting her in the hospital, they sought revenge. The kidnappers found my home and killed my father, brothers, and sisters. My mother and I tried to move to a friend's house outside of Kabul where we would be safe. We stayed there for a long time, and then my mother asked me to leave Afghanistan. We couldn't continue to hide in the house out of fear of being attacked. The plan was that once I was settled in Europe, I would invite her so she could also be safe.
I first applied for asylum in Norway, but they denied my asylum and wanted to send me back to Afghanistan. According to the Dublin Regulation, asylum seekers are not legally allowed to reapply for asylum in other countries within the European Union. But it is known within the asylum-seeking community that Italy is the only country that doesn't send asylum seekers back to the first country where they applied.
Like so many migrants who fear for their lives if forced to return to their home countries, and despite knowing the realities of life as an asylum-seeker in Italy, I felt I had to come to Italy. It was the only country to give me international protection and now I cannot be forced to move back to Afghanistan.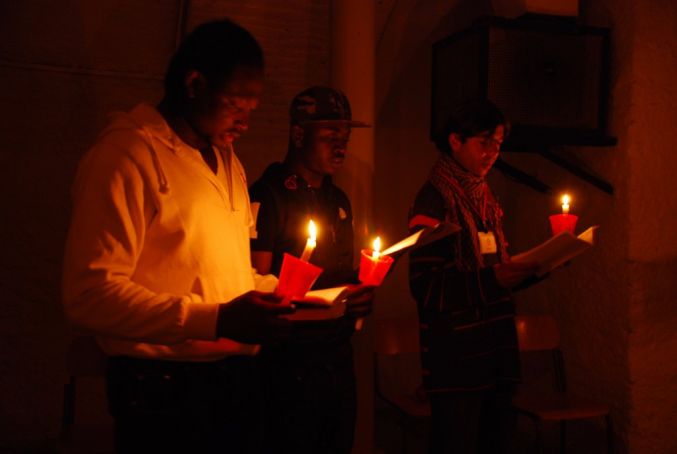 I never imagined that I would face such problems in Europe. I always thought of Europe as supporting human rights and equality. When I first arrived in Rome, I had to sleep in a tent in a park for three months during the winter. There was not good food to eat and it was cold.
Now I share a room with eight other people at a reception centre with other refugees. I don't sleep well. There is no hot water. I can only wash every couple of days. Because of the cold water I am always sick. Our centre is infested with mice and insects. It is inhumane.
It is now well known that money allocated for providing services to asylum seekers is being siphoned off for other purposes. In December, a transcript released from a wiretapping of the Mafia Capitale case revealed one member saying, "Do you have any idea how much I can make on these immigrants? It's a lot more profitable than drug trafficking." I am one of these immigrants. So, I take cold showers as others profit from my misfortune.
Like many, before I arrived here I perceived Rome as a Holy City. When I arrived as an asylum seeker, I discovered a reality that was inconsistent with my perception of a holy or sacred place. Keep in mind that I arrived as a foreigner who was not here on vacation, but rather to save my life. As a stranger to this city, I am misunderstood and mistreated. How can this be a holy city?
As I tried to find friends, instead of asking about my education, skills, or questions to get to know me, people only ask, "Are you a Muslim?" This is what defines me. This is what creates a barrier to my ability to form friendships and feel welcome in the community.
I heard about the Joel Nafuma Refugee Center through a friend who brought me here to find breakfast. Here I met some wonderful people. Their kindness lessened my suffering. They tried to feel what I am feeling, not having any family. I know that this centre is my home and these people are my family. I no longer feel alone. People listen to me. They help me solve my problems with documents, they were with me during my formal interview for protection (or commission as it is called here in Italy), and when my mother died. The JNRC is supporting me in every way possible.
Before coming to the JNRC, I was like a dead person. I used to sit in the park alone. Psychologically I was dead. Working with psychologists and listening to their advice brought me brought me back to life.
All refugees who experience this kind of trauma need to be welcomed, especially when they don't have any family to support or protect them. No one can go through life without family and supporters to lead us out of the darkness and toward our goals and dreams. The circumstances of my own trauma have changed my life plans in ways that I never imagined possible. Still, I am hopeful that one day I will start writing again, continue with a career in psychology and feel again like a respected human being.
This is why I am very thankful for this centre, for what they are doing for me and for others. Here, Muslims and Christians eat, play and work together. Everyone welcomes newcomers as human beings, not according to religion, race, or ethnicity. The situation in this centre feels very different from the situation outside.
Outside, I feel looked upon as an unwelcome stranger. When I'm on the bus the people next to me secure their wallets and close their purses. I don't know how to behave to prove that I am not a thief. The refugees I know are good people from good families. Even if they don't have money or beg on the street, they would never steal. This is what we face as refugees everyday in Rome.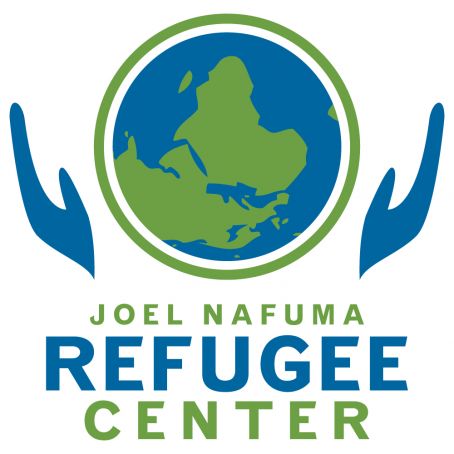 Now, I am part of the JNRC's Artisans Together project. We produce handicrafts, for a suggested donation, in order to heal from our trauma and rebuild our lives in Rome. We advocate and educate about the reality of refugees. As artisans, we share profits among us and donate 10 per cent back to the JNRC to help the guests who depend on the centre for daily assistance, sanctuary and support.
My work with this group has restored my sense of belonging. We practice respect for humanity and equality among brothers even though we are from different countries and continents. In this group, I am learning new skills. I am surrounded by a community of support that gives back by welcoming other strangers who make their way to this centre.
As Muslims we believe that Jesus was a prophet – a holy messenger of God who gave life to the dead by God's permission. The Christians that I have found at the JNRC have helped bring me alive when I was dead person. Still a practicing Muslim, I underwent nothing short of a miracle, to find myself again. I was dead, but when I found this church and centre that welcomed me as a stranger, I was given life again. Alhamdulillah! Or, as you might say in English, All praise is due to God alone!
I don't want to be identified as a refugee forever. I hope that someday I will be treated in Italy as I was treated before the living nightmare of losing my family, my country, and my life. I never wanted to be a refugee. The human spirit is strong and I am learning to dream again – and this is gift that I have been given, because I was a stranger, and I was welcomed.
Rakin
The original version of Rakin's text was published on the JNRC blog as part of its Welcome the Stranger campaign to raise awareness of refugees and their struggles.
This article appeared in the August edition of Wanted in Rome magazine.
General Info
Address
JNRC, Via Napoli 58 (corner Via Nazionale), tel. 064883339.
View on Map
Rakin's story
JNRC, Via Napoli 58 (corner Via Nazionale), tel. 064883339.