Independent American bookstore Otherwise opens near Rome's Piazza Navona.
Otherwise, a new, independent, English-language bookshop will be inaugurated at its central Rome location with a party at 18.00 on Thursday 30 November.
The new venture is a collaboration between well-known Roman independent bookshop Altroquando, and Europa Editions, the New York-based publishing house which is owned by Italian publisher Edizioni E/O.
Located on Via del Governo Vecchio 80, near Piazza Navona, Otherwise takes over the recently-vacated premises of Altroquando whose other outlet continues to operate across the street.
Otherwise takes its cue from American independent bookshops which are involved heavily in cultural life in the US. The store will stock North American editions of novels, non-fiction titles, essay collections, and literary journals in English, in addition to hosting cultural events and acting as a meeting place for the English-reading community in Rome.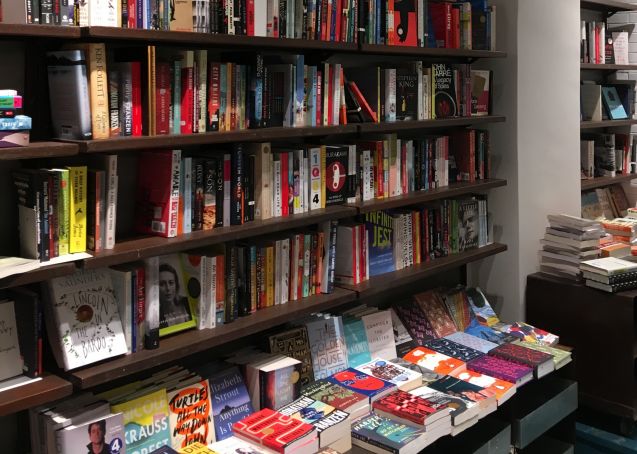 Following the opening on 30 November the first cultural event on the calendar is an Otherwise
party
on 7 December during the
Più Libri Più Liberi festival
, while in late January book-lovers can look forward to a conversation with
Ann Goldstein
, English translator of
Elena Ferrante
's works and editor at
The New Yorker
.
Otherwise joins a handful of English-language bookshops in Rome, such as the
Almost Corner
, the
Anglo American
and the
Open Door
. Over the last 15 years Rome has seen the closure of several English-language bookstores such as the Lion Bookshop on Via dei Greci, the Economy Book and Video Center on Via Torino, and the English Bookstore on Via di Ripetta.
However the opening of Otherwise comes at an opportune time as it coincides with proposals by Italian culture minister Dario Franceschini to introduce
tax breaks
of up to €20,000 per year for independent bookshops.
For more details about Otherwise see
website
.