Leonardo da Vinci self-portrait comes to Rome
Priceless work transported by armed guard from Turin.
Leonardo da Vinci's only known self-portrait, dated 1515, is on display in Rome for the first time at the Capitoline Museums.
The celebrated work is on display along with 11 other pieces by the Renaissance genius (1452-1519), as part of the exhibition Leonardo da Vinci: L'Autoritratto, running until 3 August.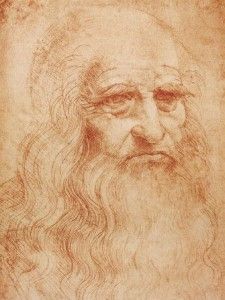 The multimedia exhibition is divided in three sections, providing insights into various aspects of the artist's life, and culminating in the recently restored red-chalk portrait.
The fragile work is on loan from the Royal Library of Turin where it is stored in the vault and is not normally accessible to visitors.
The masterpiece was transported to the capital on board a high-speed train under armed guard, and the move was not announced in advance for security reasons.
Capitoline Museums, Piazza del Campidoglio, tel. 060608.