Triumph turns to Lament for Tiber mural.
Internationally-acclaimed artist William Kentridge has appealed to Rome authorities to remove the graffiti that defaces his grand-scale Triumphs and Laments frieze which was completed along the banks of Rome's Tiber river less than a year ago.
The South African artist told Italian daily newspaper La Repubblica: "I can not say I am surprised [about the vandalism] but of course I would have hoped against it."
Graffiti "tags" and sprayed messages now cover sections of the 550m-long frieze between Ponte Sisto and Ponte Mazzini, which opened to much fanfare in April 2016.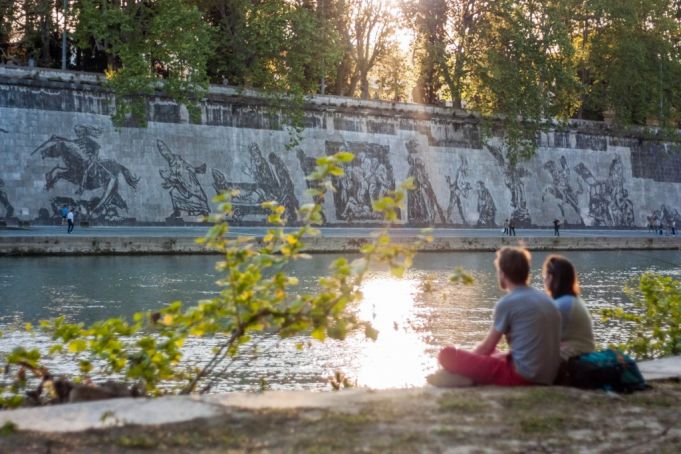 The monumental project was created by power-washing the almost vertical embankment walls to form silhouettes of figures from three millennia of tumultuous Roman history.
Ephemerality was always central to Kentridge's concept behind the mural, which was designed to fade over time with moss and pollution, however it was never meant to disappear "like this", Kentridge told La Repubblica.
The interdisciplinary artist also said that he plans to inspect the damage personally when he returns to Rome in late April to prepare for directing Alan Berg's Lulu at the capital's Teatro dell'Opera in May.
Photo Art Tribune