WWF Italy raises awareness of critically-endangered bear.
Italy's Marsican brown bear faces the prospect of extinction as experts say there are only about 50 of the animals left in existence.
The Italian branch of the World Wildlife Fund (WWF) has announced an ambitious plan to try and help the brown bears to double their population by 2050 in the Parco Nazionale d'Abruzzo, Lazio e Molise, a vast national park comprising 50,000 hectares of protected land in central Italy.
The WWF has also organised a poster competition for school children who are being asked to submit drawings and paintings of the critically-endangered bears.
The winning 50 artworks - "one for each bear left" - will be published on the WWF website.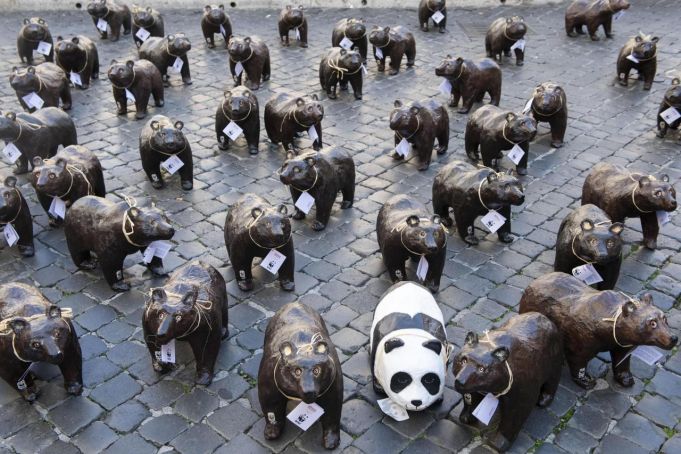 Earlier this year there was some good news for the protected bear – the rarest sub-species of bear on the planet – with the birth of 11 cubs.
However over the last 25 years, man has been directly or indirectly responsible for 63 per cent of bear deaths, 40 per cent of which is attributed to illegal hunting.
Last month the WWF organised a "
peaceful invasion
" of 50 Marsican bear sculptures outside Italy's parliament in Rome to draw attention to the situation and seek state help to prevent the animals' extinction.
Cover photo WWF
View on Map
Italy's Marsican brown bears face extinction
Italy