American literature is the focus of the annual Italy Reads programme at John Cabot University in Rome.
On the 100th anniversary of the outbreak of the first world war, John Cabot University in Rome has selected A Farewell to Arms by Ernest Hemingway as the subject of this year's Italy Reads, its annual community-based English language reading and cultural exchange programme.
Over the last six autumns, Italy Reads has focused on classic American novels, helping to raise their profile among an Italian audience. The founder and driving force behind the programme is Carlos Dews, professor and chair of the English language and literature department at JCU.
A native of Texas, Dews is a prominent figure in the city's expat literary circles, and is co-author of the recent supernatural thrillers Blood of the Lamb and Skin of the Wolf, published under the name Sam Cabot. He is also an expert on American writer Carson McCullers, and it was his positive experience speaking about her work in the US that inspired him to introduce an American cultural exchange programme to Italy.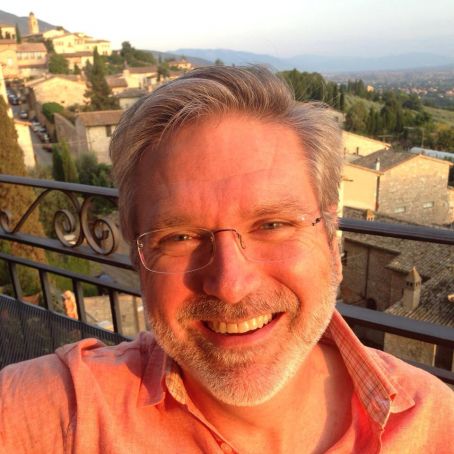 This initiative dedicated to American literature began at John Cabot University in 2009 as The Big Read Rome. Its success led to the creation of Italy Reads, whose scope was expanded to include the wider Italian high-school community as well as Rome's speakers and students of English.
Regarding the selection process, Dews says: "I like to alternate between male and female writers and I prefer what might be called 'classics' of American literature or more recent works that seem to be destined for status as a classic."
One such contemporary classic was The Namesake by Jhumpa Lahiri, the Pulitzer Prize-winning author of American-Indian heritage who has lived in Rome over the last couple of years. Last November Lahiri described Italy Reads as "a beautiful link between Italian and American literature", and referred humbly to the celebrated authors who preceded her. Previous editions have focused on F. Scott Fitzgerald's The Great Gatsby; Carson McCullers' The Heart is a Lonely Hunter; Thornton Wilder's Our Town; and Harper Lee's To Kill a Mockingbird.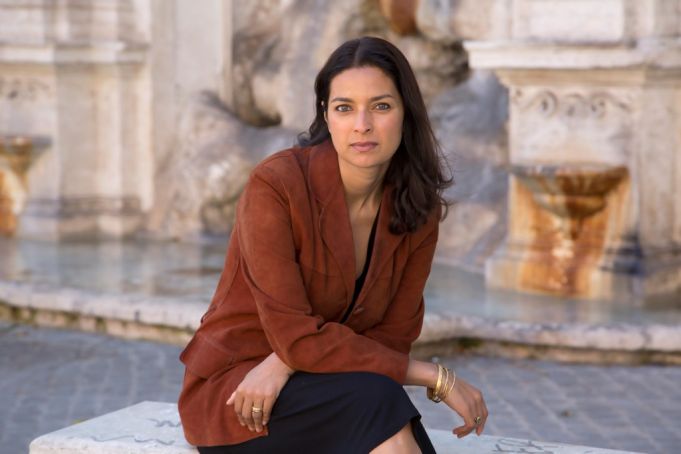 This year – for the first time – the spotlight is on a story set on Italian soil.
Published in 1929, A Farewell to Arms is a first-person account of Frederic Henry, a fictional American lieutenant in the ambulance corps of the Italian army during Italy's campaign in 1917. The semi-autobiographical tale charts the love affair that blossoms between Henry and his nurse, Catherine Barkley, against the backdrop of a futile war, cynical soldiers and, ultimately, enormous tragedy.
Reviewing the book shortly after its publication, The New York Times described it as "poetic, idyllic, tragic...moving and beautiful", while British writer Arnold Bennett said it was "utterly free of sentimentality." Many other critics however were not as receptive to the book's tough new writing style and frank sexual references, and it was banned in Italy until 1948 over its account of the Italian retreat from the battle of Caporetto, as well as its perceived anti-militarism.
The background to the book's story began in 1918 when a 19-year-old Hemingway joined the Red Cross as an ambulance driver, stationed near Vicenza in northern Italy. Soon after he arrived in June he was seriously injured by an Austrian mortar while distributing cigarettes and chocolates to Italian soldiers near the frontline, and his heroic actions in aiding his fellow soldiers would earn him an Italian silver medal for gallantry.
During his convalescence at an American Red Cross hospital in Milan, he fell in love with American nurse Agnes von Kurowsky. Her later involvement with an Italian officer dashed Hemingway's hopes of marriage, but she went on to inspire the Catherine Barkley character in A Farewell to Arms.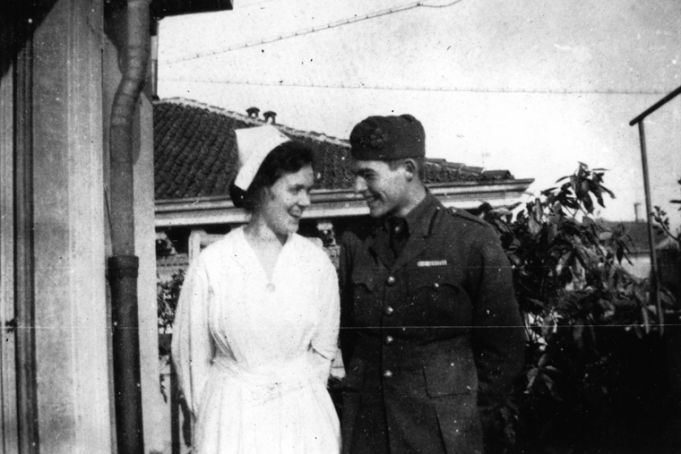 Hemingway's injury in the war was the "most important event in his literary life", according to Elizabeth Geoghegan, a Chicago author, professor of English and Hemingway expert who has been involved in Italy Reads for the last number of years. She also identifies the potential literary role that Rome so narrowly missed out on in Hemingway's work." When he decided to return to Europe with his first wife Hadley," Geoghegan says, "his first instinct was to move to Rome. He and Hadley discuss living in Rome in their letters as they make plans to move abroad." In the end Hemingway settled on Paris, encouraged by the prospects of the flourishing art and literary scene, and armed with letters of introduction to the influential writer Gertrude Stein.
Rome does, however, get a special mention in A Farewell to Arms, during a drink-fuelled discussion between Henry, known as Signor Tenente, and the Major. "Italy will return to the splendors of Rome, said the major. I don't like Rome, I said. It is hot and full of fleas. You don't like Rome? Yes, I love Rome. Rome is the mother of nations."
Each year, Italy Reads also involves a performance by The English Theatre of Rome based on the chosen text. The theatre's creative director Gaby Ford says the aim of this year's production is to create three separate spaces and scenes from the narrative, "utilising the atmospheres – the plains, the mountains, and water – prose and dialogue."
The Italy Reads co-ordinator Gina Marie Spinelli says the programme has grown from 17 schools and 30 teachers in 2009 to 50 schools and over 130 teachers today. It now attracts Italian schools and students from all over the greater Rome area – even as far away as Naples. Spinelli says that initially Italy Reads introduced itself to the Italian public and international high schools, but now most of the new teachers and book group leaders hear about the initiative through word of mouth.
This year's participants can look forward to lectures by Hemingway experts, a theatre production and film adaptation of A Farewell to Arms. Students can get involved in exchanges and compete in a student video contest, while teachers can attend a day-long training workshop.
The next public Italy Reads lecture is on 21 October (18.30) by JCU's Vanda Wilcox, whose doctorate at Oxford University was on morale and discipline in the Italian army in world war one. The English Theatre of Rome production takes place on the second and third weekend in November.
As for future editions, Dews reveals that next year's programme will be dedicated to The Bluest Eye by Toni Morrison.
For more information see JCU website www.johncabot.edu or contact Gina Marie Spinelli at italyreads@johncabot.edu.
Andy Devane
This article appeared in the October 2014 edition of Wanted in Rome.