Daniel Buren creates monumental work in Rome
Boutique hotel near Rome's Trevi Fountain will host new Buren design.
French conceptual artist Daniel Buren has been commissioned to create a monumental work which will grace the blind façade of Palazzo De Angelis in the historic centre of Rome, between Via del Corso and the Trevi Fountain.
Located on Via delle Muratte, the Art Deco-style building is currently being converted into an exclusive boutique hotel by Spain's Iberostar chain. Buren was invited by Leggiero Real Estate, the company that owns the building, to create a design to cover the 370-sqm area.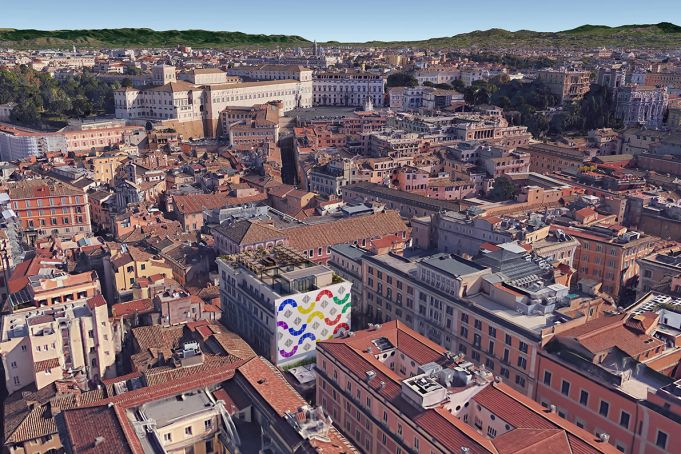 The Omaggio a Roma work, which stems from an idea by entrepreneur Salvatore Leggiero, will be developed under the supervision of Rome's Nomas Foundation and is expected to be complete by summer 2019.
Buren's design is described as a game of geometry, light and colour that will be visible during the day as a fresco but illuminated at night so that shapes and colours become luminous presences against a white background.
In 2016 Buren created a large-scale rainbow flag installation as part of the Par Tibi, Roma, Nihil exhibition on the Palatine Hill.
General Info
Address
Via delle Muratte, 00187 Roma RM, Italia
View on Map
Daniel Buren creates monumental work in Rome
Via delle Muratte, 00187 Roma RM, Italia