Catacomb Day: Free entry to Rome catacombs
Giornate delle Catacombe takes place on 12 October.
Catacombs around Rome will be open for the second edition of Giornate delle Catacombe, organised by the Pontifical Commission for Sacred Archeology, on Saturday 12 October.
Under the theme Life beyond Death, the initiative is described as a "unique opportunity to discover unexpected places full of spiritual and artistic richness."
The catacombs of S. Callisto, S. Sebastiano, Domitilla, Priscilla, S. Agnese and the SS. Marcellino and Pietro, S. Pancrazio and S. Lorenzo can be visited for free.
The following two sites will be open, from 09.00-17.30, by reserving in advance, by contacting eventicatacombe@gmail.com:
Il Museo della Torretta - Comprensorio di S. Callisto, main entrance, Via Appia Antica 78.
Catacombs and Museum of Pretestato, Via Appia Pignatelli 5.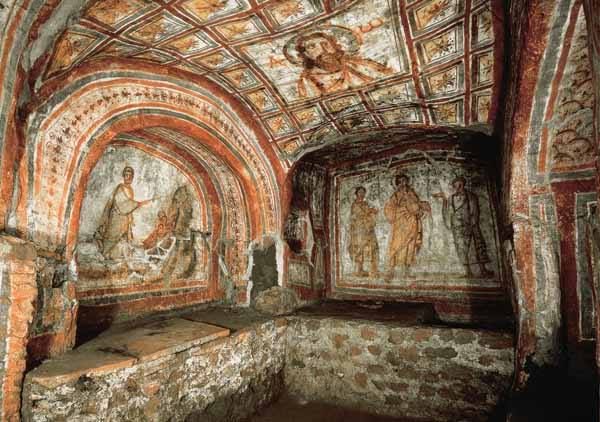 For the following three sites, visits will leave every 45 minutes for groups of up to 20 people, by booking, eventicatacombe@gmail.com:
Catacombs of S. Tecla, Via Silvio D'Amico 42.
La regione dei Fornai nel comprensiorio di Domitilla, Via delle Sette Chiese 282.
L'ipogeo degli Aureli, Via Luigi Luzzatti 2b.
For full details of programme, which will also include concerts and workshops for children, see website.
For more insights into Rome's underground sites, see Wanted in Rome guide.