Carpet of flowers for Rome's patron saints
Historic floral display for Rome's patron saints Peter and Paul.
Rome celebrates its patron saints, Peter and Paul, with a public holiday in the capital on Saturday 29 June.
The historic infiorata floral display returns to St Peter's, in Piazza Pio XII and along Via della Conciliazione, throughout the day.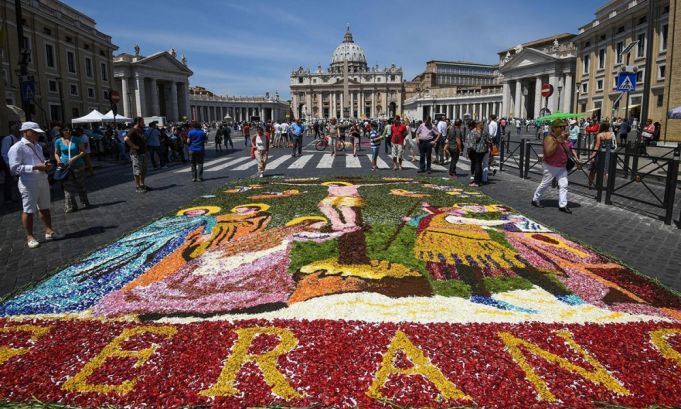 The multi-coloured flower carpet will feature images made from tens of thousands of petals, along with salt and coloured sawdust.
The ancient tradition dates back to 1625 but was abandoned for around 400 years before being restored in 2011.
For more details see Pro Loco Roma website. Cover image OmniRoma.
General Info
Address
Via della Conciliazione, Roma, RM, Italia
View on Map
Carpet of flowers for Rome's patron saints
Via della Conciliazione, Roma, RM, Italia