The sovrintendente of Teatro dell'Opera di Roma, Carlo Fuortes, reveals that as many under-35s as over-60s are now going to the opera.
Wanted in Rome. Things have changed considerably since you became the sovrintendente of Teatro dell'Opera di Roma three years ago. Could you tell us what achievement makes you most proud?
Carlo Fuortes. What pleases me most is the new public we have managed to attract. Our research shows that 40 per cent of our audiences have been with us for less than two years. Thirty per cent are now under 35 years old, which is the same percentage as those over 60.
Wanted in Rome. How do you manage to attract both an older and a younger audience?
Carlo Fuortes. With a certain amount of intelligent programming – and of course it is not true that the older generation is necessarily more conservative than the younger in its taste. For instance the production of Così fan tutte in January, which was a very contemporary interpretation of Mozart's opera, was a success with all ages. We have been able to attract new and younger audiences with new and exciting programming.
Wanted in Rome. There has been a resurgence of interest in opera worldwide in the last ten to 15 years. Could you explain why you think this is?
Carlo Fuortes. It is partly because there is so much more that can be done with opera these days. There is a whole new multimedia language that was not available before. This includes the use of video and digital media which makes for completely different productions. The young are attracted by a number of things but in particular by the multimedia aspects of the opera. There's so much variety now. In addition to the new multimedia language, the young appreciate the sheer physicality of opera. In this age of internet and virtual media they like live theatre and the direct impact with the people on stage. It is also important to have new programming, a variety of works and directors of international standing.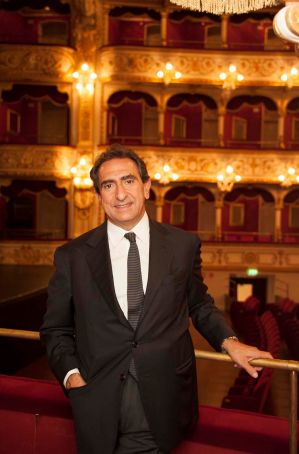 Wanted in Rome. Once conductors and singers were the stars of the opera. Now it seems that the directors are becoming more and more important. Would you comment on this?
Carlo Fuortes. Yes – directors have become increasingly important. Now they are almost as important as the music itself. Once one went to the opera for the singers but now the direction is almost as important.
Wanted in Rome. Have the singers been able to rise to this change?
Carlo Fuortes. Oh yes, absolutely! They're particularly open to working with directors and with new ideas.
Wanted in Rome. What did you feel about the sudden resignation of Riccardo Muti as musical director of Rome's opera a few years ago?
Carlo Fuortes. It was certainly a blow for the theatre, but there is no point in looking backwards. We have new conductors and we are especially happy to have Daniele Gatti conducting the opening operas of each season for the next three years exclusively for Teatro dell'Opera. The debut of Speranza Scappucci conducting Così fan tutte was also a special occasion. She was born in Rome and she is already well known for her work abroad, but this was her first time conducting in Rome.
Wanted in Rome. What role does the opera house play within the city; for instance how would you compare it with the role of La Scala in Milan?
Carlo Fuortes. The situation is very different in the two cities for many reasons. In Rome the opera is just one of many cultural resources. It has a more difficult role than La Scala in Milan because there are so many more attractions in Rome to compete with the opera. I spent 13 years at the Auditorium Parco della Musica, for instance, and I always thought that the role of Teatro dell'Opera in the city was underrated and that there was much more that it could do. We are proving that now because in the last two years we have managed to increase ticket sales from around €7.5 million a year to just under €12 million. I should also point out that this increase has been during a difficult economic moment.
Wanted in Rome. How are the relations between the city and the Teatro dell'Opera?
Carlo Fuortes. I would say they are very good. We have just had the confirmation of important financing from the city, €15 million for 2017, which is only slightly less than last year. Our relations with the mayor and the deputy mayor, who are president and vice president of the managing board, are very good.
Wanted in Rome. How much do tourists contribute to sales?
Carlo Fuortes. Tourists make up about 15-20 per cent of the audience at Teatro Costanzi, the city's opera house. At the Baths of Caracalla, where we hold the summer season, tourists account for about a half. Over the last two years they have increased at both locations by about 20 per cent.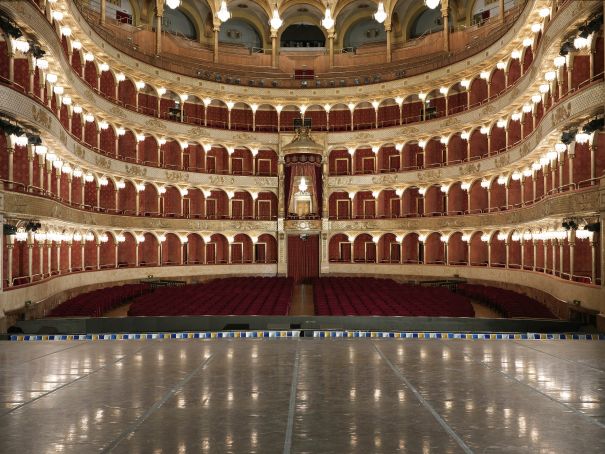 Wanted in Rome. How do you manage to attract foreign audiences?
Carlo Fuortes. The production of the Valentino-sponsored La Traviata directed by Sofia Coppola last year was an enormous attraction and a success with our foreign audience. We now have surtitles in English, which is also a help, and of course internet is an invaluable way of boosting our international image. Co-productions with foreign opera companies, as well as internationally known directors, also promote our image abroad. We are working with opera houses in Amsterdam, Barcelona, London, New York and Paris. Sharing productions with prestigious foreign opera companies also helps to keep the costs down.
Wanted in Rome. What does this year's Caracalla season have in store?
Carlo Fuortes. The new opera this year is Carmen, conducted by Jesús Lopez Cobos and directed by Valentina Carrasco. The other two operas are last year's Nabucco and Pier Luigi Pizzi's Tosca. There will be a concert by Luigi Einaudi 13-24 June, and ballet star Roberto Bolle returns with his friends for another year. We are also working on a number of other engagements.
Wanted in Rome. What would you say are the best productions this season?
Carlo Fuortes. That's impossible to say; it's rather like asking which is your favourite child. They are all exciting. There was the magnificent opening of the season with Tristan und Isolde conducted by Daniele Gatti. Graham Vick 's modern interpretation of Mozart's Così fan tutte has caused great interest. Then there's a new interpretation of Il Trovatore in March and of course Lulu in May, directed by William Kentridge in a co-production with the Met, the English National Opera and the Amsterdam National Opera. Even the repeat productions need to be of a high standard. Later this year we have last season's Tosca directed by Alessandro Talevi (14-24 October) and the repeat of La Traviata (29 October-4 November), the Valentino-sponsored opera directed by Sofia Coppola. It is essential that every opera should be excellent in some special way.
Mary Wilsey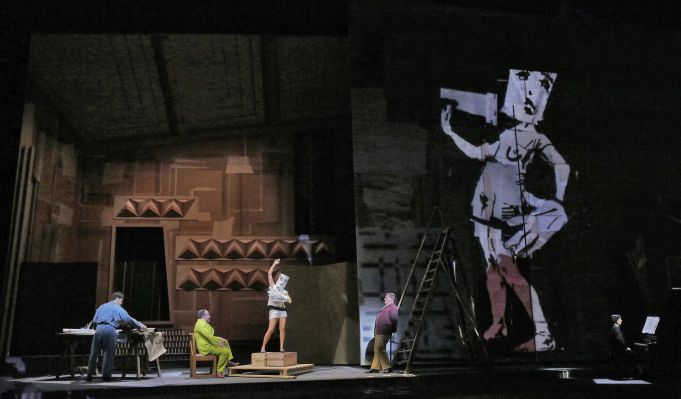 A NIGHT AT THE OPERA
There was a buzz around Rome's opera house – half-way between the ministry of the interior and Stazione Termini – more like that of a crowd going to a pop concert or a football match. It felt as if this was the most fashionable place in town. The numbers were doubly surprising because the same night Antonio Pappano, musical director of S. Cecilia, was conducting the internationally popular mezzo-soprano Cecilia Bartoli at the Auditorium Parco della Musica in a special programme to celebrate Mozart's birthday.
Mozart was also playing at the 2,000-seater Teatro Costanzi, the home of Teatro dell'Opera di Roma. A very contemporary rendering of Così fan tutte was on stage, conducted by another attraction, Rome-born Speranza Scappucci who is making her way fast up the international ratings and who was conducting for the first time in her home city. To add icing to the the cake, Graham Vick was the director.
The impressive tiers of boxes on either side of the theatre were full, the stalls were packed, and the only empty space seemed to be the ornate and regal presidential box. There were well-groomed elderly couples, groups of friends, single men and women, informally dressed intellectual-looking types, keen opera buffs, students, a group of men in wheel-chairs, Japanese, Dutch and German-speakers and even a handful of very young children.
For those who know Mozart's work well, the evening must have come as a bit of a gasp. Flowing robes and elegant scenery were replaced by a sort of own-choice wardrobe of miniskirts, shorts and sneakers. The sets were reduced to white walls on which the five characters rapidly drew their own basic scenery, such as simple, child-like images of flowers for the garden. There was an ultra-modern projection of another clever child-like sketch of a battleship taking the lovers Fernando and Guglielmo off to war. Despina pushed an airport-type cleaning trolley around the stage as she handed out advice to the sisters Dorabella and Fiordiligi. And the jokey bachelor Don Alfonso dispensed his philosophy about women as any modern man might scoff at their fickleness. Entrances and exits were marked by the quick turn-about of a classroom whiteboard.
But most of all it felt just as Mozart must have conceived his third and last opera: fun, fast and tongue-in-cheek. Did the music suffer from all the action? Occasionally the singing seemed crowded out by the acting, but Scappucci managed to get just the right balance for the orchestra (her own playing of the harpsichord to accompany the recitatives was masterful and seemingly effortless), and the singing in the second act made up for any gaps there might have been in the first when the audience was still distracted by the innovative staging.
This interview and article appeared in the March 2017 edition of Wanted in Rome magazine.