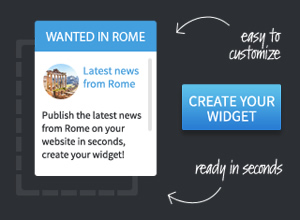 Latest classifieds
Beautiful apartment near the beach
400mt from the beach in Ostia - APARTMENT FOR SALE 2 full size Bedrooms each with a walk in closet 1 single Bedroom/Studio with own bathroom with shower and washer/dryer 1 full...
American English Tutor and Childcare Services
Enthusiastic teacher eager to share the joys of learning. Also I am a skilled childcare provider, having served a family in New York for over 6 years before moving to Europe. Excel...