Residents commemorate 71st anniversary of Nazi raid.
Today is the 71st anniversary of the Nazi raid on Quadraro, a south-eastern suburb of Rome, during world war two.
The district was well known for its numerous partisans and opponents of the regime. On 17 April 1944, under the code name Walfisch (Operation Whale), the Nazis rounded up more than 700 men from Quadraro and deported them to concentration camps in Germany and Poland.
The operation took place at around 04.00 and was led by Rome's SS chief Herbert Kappler who, less than a month earlier, was responsible for the Fosse Ardeatine massacre near the Via Appia Antica on 24 March. For Rome, in terms of size, the Quadraro operation was second only to the raid at the Ghetto district on 16 October 1943, when more than 1,000 Jews were deported to the Nazi extermination camp at Auschwitz.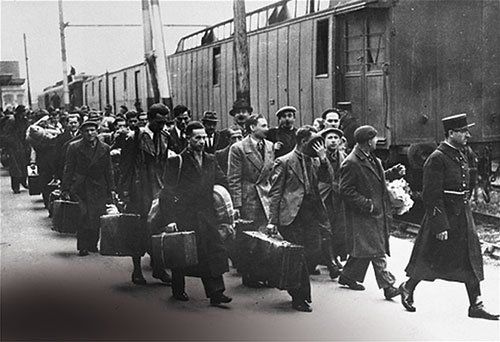 This year, the local residents' project Q44 marks the 71st anniversary in Quadraro with a series of commemorative events including moments of reflection, tours and cultural and educational activities.
One of the main events is the painting of a new mural, in memory to the 1944 raid, which will be painted by artist David Diavù Vecchiato in collaboration with local high-school students. The mural will appear in the tunnel between Via dei Lentuli and Via Decio Mure, and will be inaugurated at 18.00.
11 years ago, on the 60th anniversary of the raid, the district was awarded the gold medal for civil merit in recognition of its "shining example of resistance to oppression and admirable example of courage, solidarity and patriotism", in the words of former Italian president Carlo Azeglio Ciampi.