Roman bars in the Pigneto suburb can be more conducive to conversation than many of the expat pubs in central Rome.
Italian bars tend to be much of a muchness. Espresso is a key word that describes not only the coffee. These are rarely places to linger in, let alone engage someone in anything as lengthy as a conversation which, given the rapid turnover, might even constitute a civil offence. Rome's pubs – whether English, Scottish, Irish or American – should surely do better.
These are places for meeting fellow expats, for gleaning useful information and learning your way around your new home. Here you will also find sport, above all football, and in some cases baseball, skating, even poker. However if you want to venture further afield and prefer social contact rather than sport, the six bars described here offer a salutary antidote, watering holes with a difference.
First up, conveniently just two streets down from Termini station is Bar Dahlak (look for the sign saying Fantini). Here on any given evening you can hear a dozen or more languages, putting this bar up there with many a language faculty but without any need for exams or subscriptions. This is largely thanks to a clientele which, being predominantly African is naturally polyglot. A whole range of languages from Amharic to Yoruba, from Akan to Swahili crisscross the two small rooms, together with French, Portuguese and (at least for this linguistically-challenged Anglo-Saxon) enviably fluent Italian. Encouraging the linguistic flow are local part-time professors Peroni and Baffo d'Oro. Keeping the ubiquitous television set at bay is the sweet Congolese high-life music flowing through the not-too-loud loudspeakers.
Move away from the city centre to Pigneto – tram 5 or 14, or bus 105 from Termini – and the prices are halved as according to Skinflint's Law: The less central the district the more favourable the cost. One Bangladeshi bar in Via del Pigneto offers beer at €1.50 a bottle, and a television that alternates soap operas from Dhaka with American wrestling and international cricket, with the possibility to retire outside and sit under the shade of, yes, a tree, this being Pigneto, while at the end of the alley rattle Lazio-bound trains.
Further down on the corner there is Bar Rosi. On the wall in the inner room are photographs of local faces that, for variety and character, a Renaissance master could not better, with Roman features much in evidence. The wall opposite has a press photo of the same building battered but still standing after an Allied bombing raid in world war two. Being right next to the railway line leading to Termini's marshalling yards, the area was particularly prone to collateral damage.
Leaving history behind, Rosi's bar also gives the visitor an opportunity to join the local tifoseria romanista. For the price of a beer, the inner room's television provides a free alternative to matches in the Olympic Stadium, mostly on Wednesday and Thursday, although Rosie's son is also a part-time Millwall supporter. For every even-tempered observation by the television commentator, there are a dozen less repeatable alternatives on offer from local pundits on your left and right. It is a good chance to brush up on romanesco, the local dialect, and some of its more colourful expressions, particularly when a foul is committed. Or you could also sit outside watching life go by – no extra charge, unlike in Piazza Navona.
In the bistro across the street – I Porchettoni der Pignetto – selling porchetta and wine fresh from the Castelli Romani, the semi-cinema size pictures are of locals fleeing the same infamous bombing raid of 19 July 1943 and then of the airborne US bomber Little Chum, which – who knows – may have dropped the offending bomb.
Cross the railway bridge and a short walk takes you to Via Fanfulla da Lodi – a contender for Rome's most beautifully named street; the name actually refers, like in many streets in the area, to a Renaissance warlord or condottiere. At the crossroads with Via Braccio da Montone (the name of another warlord) is Necci bar, an old haunt of Pasolini, the fact again commemorated by a photograph.
Pigneto is where he both lived (round the corner in Via Gattomelata) and filmed Accattone, using locals of the area as actors. Fast-forwarding into the present, the place still retains an artistic feel, this combined with excellent service and coffee. Particularly good is the food on offer – a banquet including fresh-baked bignés, cheesecake, strudels, muffins, cornetti, salt or sweet, whole-meal or stuffed. All are homemade in the kitchen behind and served up by, yes, an English cook – Ben Hirst – so proving that what an Italian can do in the kitchen, a Brit can do, if not better, perbacco! – at least every bit as well. Each morning also brings a generous supply of newspapers fresh from the press. Around noon the café becomes more a restaurant, this segueing later into an enoteca as evening approaches midnight and beyond. (08.00-02.00).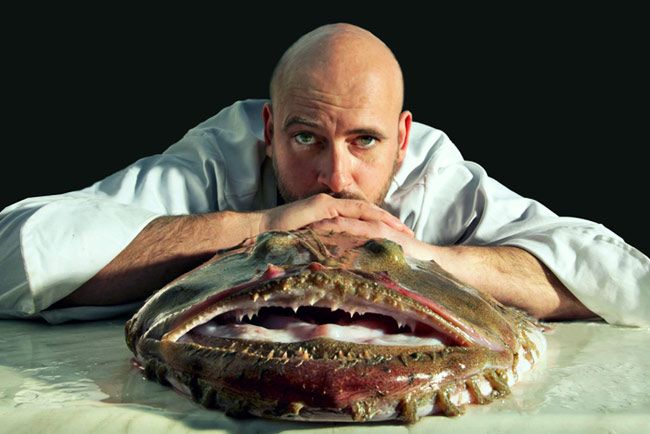 The Pasolini theme can be followed up at a rather smaller nook, the modestly named Vecchia Cantina, Via del Pigneto 118. Accompanied by a selection of appropriately pungent cheeses, here the wine comes not only in bottles, but in the much more economical form of vini sfusi. Each aluminium barrel is decorated with a photograph: Puglia's Vino di Troia with Pasolini in full directorial flow, a young Bernardo Bertolucci standing mesmerised at his side; Sicily's Nero d'Avola carries a picture of Pirandello; Falanghina di Beneventano that of Neapolitan playwright Eduardo De Filippo. As in many other locales in the area, the link between wine and literature is strong. In summer one can also sit on the steps outside, for company reminiscent of a sort of mini-Spanish Steps but without the view.
An equivalent establishment is Vini e Olii in Circonvallazione Casilina alongside the railway-line, both for local delicacies and wine, here in bottles not barrels, plus a rare opportunity to hear classical music in the background, a passion of the oste.
"The man who's tired of London is tired of the world," Samuel Johnson, lexicographer, poet, essayist and keen-eyed frequenter of taverns famously observed of his adopted city. Seated two centuries later in or outside any of the bibulous microcosms mentioned above, he might have said the same of Rome, adding maybe a Latin quotation or two for good measure, then pouring another quartino for his listeners.
By Martin Bennett
1. Bar Dahlak, Via Filippo Turati 32
2. Rosi Bar, Via del Pigneto 117
3. I Porchettoni der Pigneto, Via del Pigneto 68
4. Necci, Via Fanfulla da Lodi 68
5. Vecchia Cantina, Via del Pigneto 118
6. Vini e Olii, Circonvallazione Casilina 85
Top 10 expat and tourist bars in Rome

Abbey Theatre, Via del Governo Vecchio 51
Camden Town, Via Ostilia 30
Druid's Den, Via di S. Martino ai Monti 28
Drunken Ship, Piazza Campo de' Fiori 20
Finnegan's, Via Leonina 66
Fiddler's Elbow, Via dell'Olmata 43
Nag's Head, Via 4 Novembre 138
Scholar's Lounge, Via del Plebiscito 101
Shamrock, Via del Colosseo 1/c
Trinity College, Via del Collegio Romano
By Martin Bennett
Published in the January 2014 edition of Wanted in Rome magazine.

General Info
Address
Via del Pigneto, 00176 Roma RM, Italia
View on Map
Rome bars off the tourist trail
Via del Pigneto, 00176 Roma RM, Italia