Easily reachable from the highway Roma - L'Aquila, Campo Felice is one of the best appenine ski resorts.
It is located in the center of a large shell, made with the edges of five mountains, all over 2000 meters high and snowd from November to April.
A state-of-the-art technology ensures maximum snow output with 40 thermal sensing probes for the commissioning of 380 cannons dislocated along the slopes. Two accumulation lakes, one at the base of the Cistern Chairlift and the
Cerchiare local parking lot ensure water needs.
The plant park consists of 9 chair lifts (2 quadruples with automatic damping, 3 fixed quadruples, 4 biposto), 2 skilift, 1 maneuver and 3 treadmills, one covered; the Campo Felice plant is state-of-the-art and serves 23 runs and 2 variants for about 30 kilometers overall for alpine skiing.
The tracks are varied and suitable for all types of skiers.
For children, in addition to the school camps, there is a snowtubing from a 90 meter long rug, while snowboarders and
freeskiers can indulge in a well-equipped snowpark.
Children can have fun at the "Manovia Baby" as well as by the conveyer belts "Brecciara" and "Parco Giochi".
The area also serves many restaurants, meeting places, hotels as well as stores for shopping and technical equipments. A skiing area close to the city for those who really enjoy the snowing wintery season.
Wanted in Rome card offers: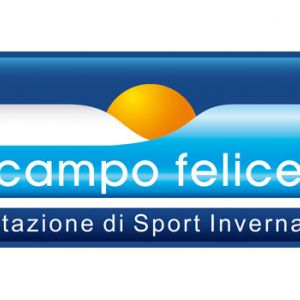 Up to 15% off Campo Felice Skipass
Daily Ski Pass Discounts for Wanted in Rome card holders From opening to 21.12.18 and from 18.03.19 to closure: € 26,00 instead of € 30,00 Very high season from 22.12.2018 till the 06.01.2019: € 30,0...
Daily Ski Pass Discounts for Wanted in Rome card holders
From opening to 21.12.18 and from 18.03.19 to closure:

€ 26,00 instead of € 30,00 

Very high season from 22.12.2018 till the 06.01.2019:

€ 30,00 istead of € 34,00

High season from the 04.02.2019 till the 17.03.2019:
From Monday to Friday: € 27,00 instead of €30,00
Festives: €29 instead of €33,00
Low season from 07.01.19 to 03.02.19: €27,00 instead of €30,00
Seasonal Ski Passes for Wanted in Rome card holders
Presale. Prices valid from the 1.10.2018 till the 02.12.2018                                
€ 430,00 instead of € 470,00
Presale. Prices valid from the 03.12.2018 till the 02.04.2019                              
€ 460,00instead of € 500,00      
General Info
Address
Localita' Campo Felice, rocca di mezzo
View on Map
Campo Felice Ski
Localita' Campo Felice, rocca di mezzo