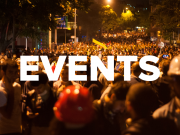 9-23 June. Sydney artist Kevin Murray presents his latest works in the exhibition "Jewels of Rome" at the Studio Minerva in the capital's Porta Maggiore district. 10.00-13.00/16.00-20.00
29 June-18 Nov. A selection of paintings, drawings, illustrations and prints together with documents and photographs pay tribute to Renzo Vespignani ten years from his death. The beginning of the arti...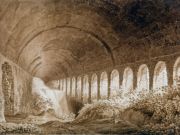 A selection of about 80 landscapes by German artists from the 18th and 19th centuries. The paintings depict Roman ruins and monuments as well as country scenes from surrounding towns and villages such...