Vatican to examine bones in Orlandi case
Two ossuaries found under the Teutonic College in Vatican City will be examined forensically on 20 July.
The Vatican is to carry out forensic tests on bones discovered during new excavations in the ongoing search for the remains of Emanuela Orlandi, the 15-year-old schoolgirl who disappeared 36 years ago.
On 11 July the Vatican opened two tombs in the Teutonic Cemetery, adjacent to St Peter's, following an anonymous tip-off received by the family of the missing girl.
However the tombs, which were supposed to house the remains of two 19th-century princesses, were
found to be empty
, adding further mystery to a case that has enthalled Italian for decades.
This unexpected development led the Vatican to investigate further and resulted in the discovery of two ossuaries buried under the floor inside the Teutonic College.
The bones, which will be examined forensically on 20 July, may belong to Princess Sophie von Hohenlohe, who died in 1836, and Princess Carlotta Federica, who died in 1840.
The Vatican stated that construction work carried out at the Teutonic College between the 1960s and 1970s involved the entire cemetery area as well as the college building itself.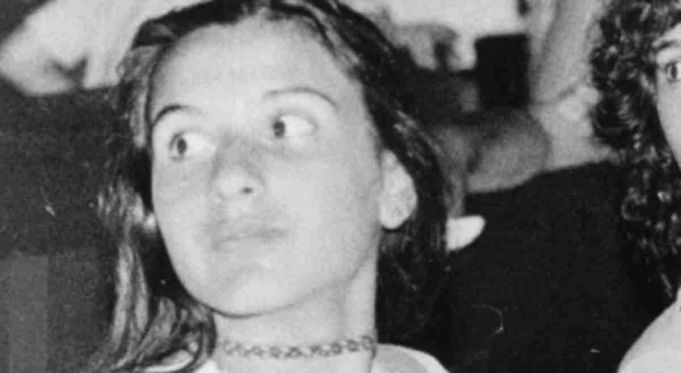 The Vatican exhumed the tombs on 11 July in response to a request from the Orlandi family, in the latest effort to solve the mystery surrounding the missing teenager who disappeared on 22 June 1983.
The daughter of an employee at the Vatican Bank, Orlandi vanished without a trace while returning to her family home in Vatican City after a music lesson at the Basilica of S. Apollinare in Rome.
The latest search for Orlandi, whose mother and brother still live within the Vatican's walls, followed their receipt of a letter suggesting they "seek where the angel indicates." This led the family to the Teutonic cemetery which contains a statue of an angel pointing, and the two graves which turned out to be empty.
Over the decades the unsolved Orlandi case has sparked conspiracy theories ranging from kidnap by a terrorist group demanding the release of Mehmet Ali Ağca, the Turkish man who shot Pope John Paul II in St Peter's Square in 1981, to the involvement of the Banda della Magliana, Rome's notorious criminal gang founded in the 1970s.
In 2018 human remains found underneath the Vatican nunciature to Italy, located in Rome's Parioli district, sparked speculation that Orlandi might have finally been found. However DNA testing revealed that the bones belonged to a man who died sometime between the years 90 and 230 AD.
General Info
Address
Via di Porta Cavalleggeri, 7891, 00165 IT, 00120 Roma, Vatican City
View on Map
Vatican to examine bones in Orlandi case
Via di Porta Cavalleggeri, 7891, 00165 IT, 00120 Roma, Vatican City