Sexism in Italy: a cultural phenomenon
Are women in Italy victims of sexism?
Italy is a deeply religious Catholic country, and the Blessed Virgin Mary is one of its most cherished figures. On streets, in homes, and in churches and cathedrals, Mary is honored through art, shrines, and religious jewelry.
As such, the importance of the mother is manifest in the Italian family model, where the mother is cherished as a beacon of matronly warmth and nurturing. The idea of the Italian mother has turned into an international stereotype--a strong, capable woman who spends her days cooking for doting children. Though respect for women appears to be a natural facet of Italian culture, in reality, Italy has a long history of sexism—and its effects are alive and well in modern society.
Sexism in the Law: A Brief History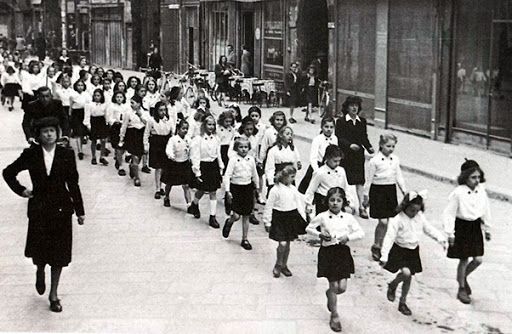 For much of the 20th century, women in Italy were not granted the legal rights of their male counterparts. During the Fascist Period, women were seen as subservient and inferior to men. As
explained by Francesca Bezzone for Life in Italy, a woman's purpose was to procreate and to strengthen the regime's population.
Such rhetoric limited women to the roles of
mothers and wives.
They were barred from getting a university education, participating in politics, and working sophisticated jobs.
When they were allowed to work, they earned half the wages of men.
Nonetheless,
women played a key role in the Italian Resistance against fascism.
According to Bezzone, tens of thousands of women worked in the Resistance's defense groups, making up an estimated 20 percent of the Resistance.
It wasn't until 1945 that all women were granted the right to vote in national elections. Though the fight for equality would have more superficial victories in the following years, such as the Italian Constitution's legal recognition of gender equality in 1948, on paper, women still lacked rights within their families and over their bodies. Women's rights were largely intertwined with their husbands' or fathers' rights. Divorce was illegal until 1970, and women were too frequently trapped in violent relationships. It was not until 1975 that Law 151/1975 declared husband and wives equal within their marriages. Rape within marriage was not legally recognised until 1976 with Sentence no. 12857. Today, it is widely recognised that the majority of rape perpetrators are acquaintances, partners, or ex-partners of their victims. These cases are every bit as legitimate as random attacks, and certainly more common. In 1978, first-term and medically necessary abortions were legalized with Law 194/1978, but around 70 percent of Italian gynecologists are currently registered as conscientious objectors to abortion. As a result, many women must go to unsafe and unregulated measures for an abortion.
Until 1996, as an emblem of Italy's patriarchal culture, rape was classified as a "crime against public morality." Instead of a human violation, it was viewed as a form of dishonor against the family. This classification was enacted under fascist leader Benito Mussolini in 1936, and was ultimately dismantled in 1996 by lawmakers including his granddaughter, Alessandra Mussolini. As of today, rape is formally classified as a crime against a person.

Stalking was not a legal offense until 2009.
Everyday Sexism in the 21st Century
At the turn of the 21st century, Italian law took a turn for the progressive.
After years of protests from the Italian feminist movement, in 1996, Law 66/1996 declared that sexual violence was a crime punishable with five to ten years in prison.
Law 66 defines sexual violence as an unwanted sexual act caused by violence, threats, abuse of power, abuse of physical or psychological inferiority, or misleading someone on the basis of identity.
While some cases of sexual harassment fall under this definition, one criticism of Italian legislation is that sexual harassment does not have its own criminal classification. Instead, it is lumped in with general harassment and discrimination.
But the biggest silencer of harassment and assault victims isn't the law, it's social norms. Many acts of harassment and abuse are normalised in Italian society. Catcalling and street harassment are everyday occurrences across Italy, and because they always have been, street harassers are rarely punished. A 2018 Istat study found that around 44 percent of Italian women had experienced sexual harassment in their lifetimes. Of the women who experienced sexual harassment in the workplace, 80 percent did not report their cases to anyone at work.
According to Statista, in 2018 alone, 16 percent of Italian women reported experiencing harassment in the form of insistent staring in public. One in ten women reported being whistled at in the street. Less frequent forms of public harassment included insistent approaching, sexual insults, and stalking, each of which was reported by 5 percent of women. Two percent of women reported being subjected to exhibitionism.
Dissmissioni in Bianco: Blank Resignations
Until 2016, the practice of
dissmissioni in bianco
(blank resignations) was commonplace.
Dissmissioni in bianco
was the practice of employers requiring employees--usually female employees--to fill out a resignation notice at the time of hiring, with the date left blank. Therefore,
if the employee got pregnant
, an employer could easily issue her "resignation" without contest. In 2016, Italy's New Jobs Act banned the practice for its discriminatory nature.
A System That Doesn't Support Survivors
Looking at Italian laws today, one would expect Italian society to be as feminist as other progressive Western countries. In practice, however,
many sex-based offenses never see legal consequences.
Italy's bureaucratic systems
make it complicated to take a sexual violence case to court.
One controversial aspect of rape cases in Italy is the querela. If a rape victim wants to press charges against an attacker, they must make a formal request to the state, called a querela. A querela is permanent. It requires the state to take action, but it cannot be withdrawn by the victim under any circumstances.
a victim cannot know the likelihood of a case's outcome prior to making a request.
In countries like the United States, legal teams can review evidence and contextual facts before deciding to take a case to court. In Italy, if a victim does not have substantial evidence against an attacker but wants to proceed with a querela, they could be subjected to
lengthy legal processes with no benefit.
Many victims opt to save themselves from further trauma by avoiding court entirely.
Femicide in Italy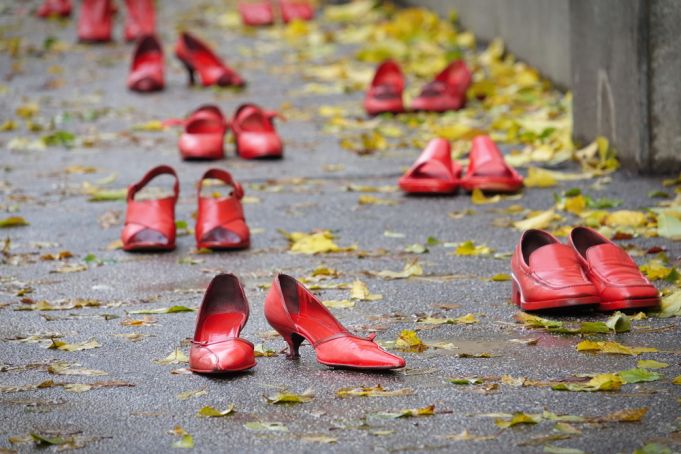 The worst incarnations of Italy's sexism are represented by its
shocking statistics of femicide.
According to ANSA, as of 2020,
one woman is murdered every three days in Italy.
The Guardian reports that femicide is often a result of a woman trying to leave her partner or spouse. Unsurprisingly,
the Covid-19 pandemic and subsequent lockdowns
created extremely dangerous conditions for women in domestic violence situations. As Wanted in Rome reported earlier this year,
domestic femicide cases accounted for 80.8 percent of all femicides
during the country's first lockdown. Ph:
MikeDotta / Shutterstock.com
High Unemployment Rates and Inequality Levels
In 2014, an analysis published in conjunction with
European Parliament and the FEMM Committee
, titled
The Policy on Gender Equality in Italy
,
cited Italy as having one of the lowest gender equality rates in the EU.
This is manifest in Italian
women's low employment rates,
the gender pay gap, and the lack of female leadership in top-level politics. According to a 2017 report by the Organisation for Economic Co-operation and Development (OECD), though Italy's gender pay gap is around 5 percent, its gender employment gap is exceptionally high. The report states: "Fewer than half of working-age Italian women are in employment and, at 18 percentage points (p.p.), the gender employment gap in Italy is one of the largest in the OECD." As for the political sphere, according to Statista, only 14.4 percent of Italian mayors are women.
Why Italy's #MeToo Movement Didn't Stick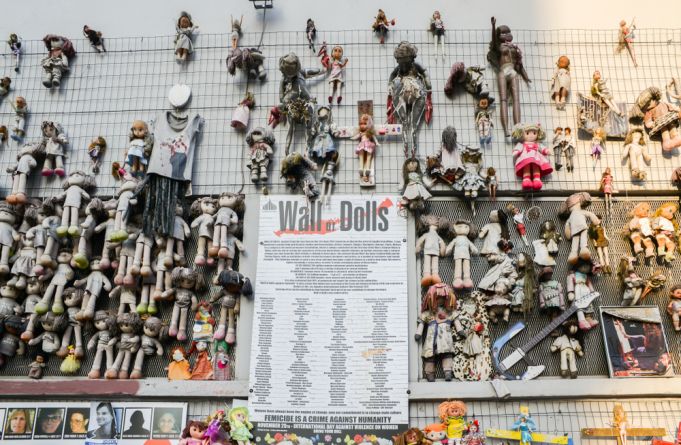 In 2017, in the height of the #MeToo movement in the United States,
Italian writer Simona Siri
wrote an article for the Washington Post titled "Having a misogynist leader has consequences. And no, I don't mean Trump." Her article details why the short-lived
#MeToo movement in Italy was doomed to failure from the start
. As she explains, Italy's ingrained Catholicism makes Italian culture patriarchal to begin with--as in many religious cultures, the father is seen as the head of the household and the mother is seen as the caregiver. While this isn't necessarily dangerous in and of itself, when culture puts an emphasis on women's subservience, the power structures are easily manipulated, leading to objectification, the normalisation of harassment, and in the worst cases, targeted violence. When powerful figures like former
American President Donald Trump
and former Italian
Prime Minister Silvio Berlusconi
, notorious for his multiple sex scandals and objectifying comments about women, show the public that it's okay to value women only for their bodies, sexist mentalities are given permission to permeate daily life. (Ph:
Wall of Dolls protest in Navigli district protesting against female physical and sexual violence, throughout the world by
Alexandre Rotenberg / Shutterstock.com)
The Italian #MeToo movement, called #QuellaVoltaChe (#ThatTimeWhen), never found its footing in mainstream society despite Italian activists' attempts to bring injustices to light. Siri attributes this to Italy's "high bar" for sexual harassment. As she describes, objectifying comments in the workplace and in everyday settings are brushed off as compliments or jokes. Many of the sexual harassment and assault survivors who came forward with the #QuellaVoltaChe movement were subjected to scrutiny and further harassment. When Italian actress Asia Argento came forward with her own #QuellaVoltaChe stories, including an assault by Harvey Weinstein, she was viscerally attacked online. Newspaper Libero Quotidiano published an opinion piece calling Argento and other Weinstein accusers opportunists, titled "Prima la danno poi frignano e fingono di pentirsi," "First they give it then whimper and pretend to repent."
Despite backlash against #MeToo and #QuellaVoltaChe, according to a Statista study, 67 percent of adults in Italy credited the movements with improving national workplace conditions for women.
Denim Day: A Symbol of Italy's Fight Against Rape Culture
Every year on a
designated Wednesday in April
, women all over the world wear denim to recognize
Denim Day
. Denim Day, formally organized by the non-profit Peace Over Violence, was started after the
Italian Supreme Court ruled against a rape victim's case in 1999
. According to the Denim Day Campaign website, "[The] rape conviction was overturned because the
justices felt that since the victim was wearing tight jeans she must have helped the person who raped her
remove her jeans, thereby implying consent."
In the days following the Court ruling, female members of Italian Parliament wore jeans to work as a form of protest. Since then, wearing denim on Denim Day has signified solidarity with rape victims and has symbolized the ongoing fight to end sexual assault and rape culture. In 2008, the Italian Supreme Court finally reversed its ruling on the 1999 case, dissolving what had come to be known as the "jeans alibi." According to the Independent, the ruling followed a convicted rapist's attempt to appeal his case to the Supreme Court because, as in the 1999 case, his victim was wearing tight jeans. As described by Richard Owen of the Independent, "The court upheld the one-year jail sentence given to the man for sexual assault, ruling that 'jeans cannot be compared to any type of chastity belt.'"
Denim Day 2021 is on 28 April.
Empowerment Movements and the Ongoing Fight for Equality
All of the advances Italy has made towards a more equal society would not have been possible without the
countless brave feminist activists
who fought and continue to fight for equality. Since Italy's first feminist movements for the right to vote, feminists have had to speak against the sexist values present in their culture, cities, and in many cases, in their homes. Though Italy's feminist movement continues to gain momentum, there is still a long way to go.
Non Una di Meno
, inspired by Argentina's Ni Una Menos, actively fights against femicide, domestic and sexual violence, and gender-based inequality. Non Una di Meno host many protests for reproductive rights and equal treatment for women, among other feminist causes. More information can be found
on their website
.
Also in Rome, Casa Internazionale delle Donne, the International House of Women, is a non-profit feminist organization dedicated to uplifting women and women's initiatives in the local community and beyond. As stated on the organization's website, "Its objective is creating a national and international hospitable community. The organization works on promoting the rights, culture, knowledge, experiences and policies produced by and for women." Casa Internazionale delle Donne hosts events and courses, and has countless amenities and resources available for women. Learn more from their website.