"Europe's most beautiful youth hostel" opens on S. Severa beach outside Rome.
The recently-restored Castello di S. Severa, located on S. Severa beach about 50km north of Rome, has launched a youth hostel following redevelopment by its owners the Lazio region.
The 14-room accommodation at the mediaeval fortress has been described as "Europe's most beautiful youth hostel" by the president of the Lazio region, Nicola Zingaretti. The facility, which opens for "young people and families" from 3 May, can cater for 42 guests and will include an "innovation lab" offering virtual-reality insights into the history of the castle which also operates as a museum.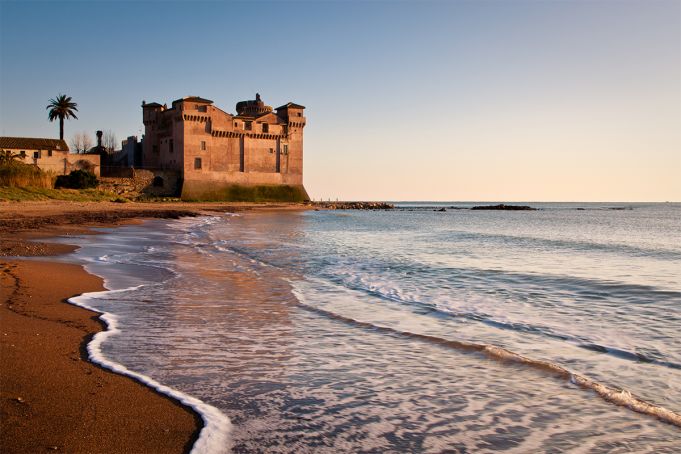 Zingaretti said the hostel concludes "phase two" of redevelopment works at the majestic building which reopened in 2014 following a closure of more than a decade. He added that future plans include upgrading the existing parking facilities, opening workshops and cafés showcasing the region's food, wine and crafts, and organising international events.
Built in the 14th century, the castle passed through the hands of numerous owners until being acquired by the Order of the Holy Spirit, which owned it for 500 years. In 1980 it become the property of Lazio.
The castle is situated less than 10km south from the popular resort of S. Marinella, off the Strada Statale 1 Via Aurelia, and can be reached by the Civitavecchia train from Rome. For full details see Regione Lazio website.